A newsletter is a publication distributed on a regular basis to subscribers. It often focuses on a single topic or theme. One of three types of people are able to sign up to receive a newsletter, customers of a certain company, members of a specific organization, or any other group of individuals who have an interest in a specific topic. It is usual practice to use newsletters as a tool for marketing, public relations, or simply disseminating information with a particular target. Multiple channels, including electronic mail, regular mail, and digital forms like PDF, are used for their dissemination.
A newsletter's operational method is simple. First, a person or an organization creates a newsletter that is focused on a certain topic or range of themes. The content of the newsletter is able to be contributed by subscribers themselves, authored by a single author, a group of authors, or a combination of the three.
It is distributed to all the subscribers on a consistent basis, either daily, weekly, monthly, or at any other interval that has been established once the content of the newsletter has been generated. The phrase "email newsletter" comes from the fact that the vast majority of newsletters are now distributed digitally rather than physically, nonetheless, there are some companies who distribute physical newsletters.
Subscribers to email newsletters typically fill out an online form, giving not only their email address, but additionally their name and other details. The newsletter service provider is responsible for managing subscriber lists, distributing newsletters to all signed-up users, and often allowing users to opt out of future newsletters.
There are many uses for newsletters, and they all depend on the intentions of the newsletter's publisher. Newsletters are capable of keeping readers up-to-date on any recent developments or news stories that pertain to the newsletter's topic. Businesses frequently use newsletters to publicize sales, events, and other promotions for their goods and services. The goal of certain newsletters is to inform readers on a particular subject. Organizations utilize newsletters to foster a sense of belonging among its members by disseminating news and information of interest to the group, highlighting the achievements of individual members, and publicizing upcoming activities.
The goals and interests of the intended readers are what determine the newsletter's focus. There are certain standard topics covered in newsletters. The first category is "news and updates," which includes any material regarding recent developments, modifications, or additions that are of importance to the group or subject at hand.
The second type of content is longer items that readers of the email are going to discover valuable, such as feature stories and blog posts. Third, event details, or information about upcoming webinars, conferences, and other gatherings. The fourth is advertisements, which includes things like sales, coupons, and new product releases. Lastly, letters or notes from the editor or other important people in the organization to subscribers expressing gratitude, praise, etc.
There are several advantages to sending out a newsletter, both for the sender and the reader. Receiving a newsletter is a convenient method to keep up with news on a certain subject, business, or group. Issuers are able to benefit greatly from newsletters as a means of establishing and sustaining brand recognition. Businesses are able to communicate with their customers in a low-pressure way by sending out newsletters. Businesses drive traffic to their websites by placing links in their newsletters. Promotion of goods, offerings, and deals via newsletters results in more purchases and conversions. Issuers have the opportunity to position themselves as authority within their respective fields through the usage of newsletters by publishing information that is both instructive and instructional.
Always keep in mind that the newsletter is only going to be effective if individuals who receive it find value in reading it. Finding value in the newsletter in the form of information, amusement, or special offers is going to motivate readers to stay subscribed, read the content, and respond to calls to action.
What is a Newsletter?
A newsletter is a type of publication that is sent out on a regular basis and is given to a group of people who have indicated that they want to receive it. Most newsletters concentrate on a single theme or subject. Newsletters are a popular strategic communication tool used by organizations, companies, and people to convey pertinent information, news updates, exclusive specials, and more with their subscribers. They are typically sent via email, but they occasionally are distributed via postal mail or other methods.
The issuer and the recipient are able to keep a steady line of contact using the subscription-based paradigm. The recipient has indicated that they have a clear interest in either the subject being covered or the entity that is publishing the newsletter by subscribing to the newsletter. They provide a more targeted audience for the content that is included in the newsletter as a result. Newsletters assist the issuer to keep their audience well-informed, interested, and invested in the topic at hand by maintaining in constant touch with their readers.
A corporation provide its clients with a monthly newsletter detailing the latest developments at the firm, as well as information about new products, sales, and other incentives. A weekly newsletter is sent out by an individual thought leader or influencer to their followers, which includes introspective writing, web content curation, and suggested reading. A newsletter is a great way for a nonprofit to keep its supporters informed about what it's been up to, what's coming up, and how they become involved.
Newsletters have developed from simple text-based formats to incorporate rich media such as photographs, videos, and interactive material in today's digital world. It provides its readers with more engaging and immersive experiences than ever before. The usefulness of newsletters as a medium for two-way communication has been further bolstered by developments in data analytics that allow issuers to gain a deeper understanding of subscriber behavior and, in turn, cater content to specific user tastes.
A newsletter acts as an important link between entities such as individuals, companies, or organizations and their audience. Making an opportunity for interaction that is consistent, meaningful, and directed toward specific audiences.
How Does Newsletter Work?
A newsletter serves as a kind of mass communication by regularly disseminating a selection of articles to an invited audience. There is a standard procedure that must be followed while making and sending out a newsletter.
Creating content is the first stage. The issuer learns what its intended readers care about, and then produces material that caters to those preferences. Articles and news about the company sit alongside notices of upcoming events, discounts, and instructional materials. A team of writers, editors, and designers are typically employed by the issuer to ensure the material is interesting, informative, and visually appealing.
The content is first developed, and then it is put together in a way that is distributed. It entails picking a format that facilitates reading and incorporating components such as headings, graphics, and CTA buttons. Email marketing tools with pre-built themes and customization possibilities have made it attainable for even those without coding experience to generate visually compelling newsletters.
The newsletter is available for distribution once it has been designed. Subscribers on the newsletter's mailing list have all consented to receiving the publication. The process often involves making use of a platform for email marketing in order to deliver the newsletter to the subscribers' email inboxes at a predetermined time in the case of digital newsletters.
The vast majority of newsletter subscriptions are acquired using online signup forms. They express an interest in receiving regular updates on the selected issue or from the organization in question by submitting their email addresses. They demonstrate interest in receiving regular updates.
The tracking and analytics features of today's newsletter platforms are extensive. Issuers monitor important data like newsletter open rate, click-through rate, and user engagement with the help of these tools. The information is useful for issuers since it allows them to better identify their audience, adjust their content strategy, and improve the performance of future newsletters.
A newsletter operates through the development of content, the execution of a design and layout, the dissemination of that content to willing recipients, and the evaluation of results. These actions form an ongoing cycle of engagement that helps businesses and people stay in touch with their target audiences on a consistent basis, while spreading relevant information and reaching their stated goals through their messages.
Who Uses Newsletters?
Many types of people and organizations utilize newsletters as a regular method of communicating with a target demographic. Anyone who wants to stay in touch with a certain audience over time and provide them with useful information must take into account using newsletters.
Newsletters are a common method of communication for businesses of all sizes and in a wide variety of fields. Businesses in the retail industry frequently distribute newsletters to their customers with information about new products, discounts, and upcoming events. Information on software updates, new features, advice, and industry insights is frequently sent by the tech sector. Legal and business consulting organizations, among others, often send out newsletters to clients that feature articles by in-house experts or client case studies.
Newsletters are a common way for nonprofits to disseminate information to their supporters about ongoing projects, forthcoming events, fundraising drives, and volunteer opportunities. Universities and schools typically send out newsletters to their students, faculty, and alumni to keep them updated on school news, upcoming events, and the students' and faculty's accomplishments.
Individual bloggers, thought leaders, influencers, and industry experts that wish to stay in touch with their readers use newsletters to do so. They provide their followers with handpicked articles, personal thoughts, suggestions, and anything else that they believe is going to be of use to them.
Government agencies and other public organizations additionally generate newsletters to reach citizens and target audiences. A health department communicates via a newsletter with news about public health, tips for being healthy, and details on local resources.
All these people want to keep in touch with a specific group of people throughout time by giving them information that is useful to them. Newsletters are a popular form of communication for a wide range of industries and purposes due to their versatility and ability to reach a specific audience.
What is the Purpose of Newsletters?
A newsletter's principal function is to provide ongoing two-way contact between its publisher and its audience or community. The reasons for such a form of communication are likely to vary quite differently, depending on the issuer's aims and the target audience's preferences.
Educating readers is a primary goal of newsletters. It includes informative articles, news about the issuer's industry, or updates on the company's activity. Non-profit organizations often distribute newsletters to keep their members informed about what's going on and how they are able to get involved. Companies in the tech industry regularly announce updates detailing product changes, improvements, and new releases.
Promotion is another major goal of newsletters. It's common practice for companies to utilize newsletters to advertise new offerings and sales. For instance, a web-based store announces price cuts, seasonal deals, and the introduction of brand-new products via email newsletters.
The purpose of newsletters is to foster interaction and friendships among subscribers. A better sense of connection and involvement is fostered by the sharing of tales in newsletters, whether it be the highlighting of members or the igniting of conversations. Newsletters serve as a means of communication for a community group or an online forum.
One other prevalent use for newsletters is to disseminate useful information. It has in-depth articles, recommendations, how-to guides, and further reading materials for those interested in learning more. For instance, a wellness coach distributes a weekly newsletter filled with health advice, exercise routines, and wholesome recipes.
Newsletters help to create and bolster the credibility of the issuer as an expert in their industry. The issuer builds credibility as an industry leader by consistently publishing authoritative material, which in turn opens doors to new business prospects.
A newsletter's overarching goal is anything from spreading information to promoting a cause to fostering a sense of community to educating the masses or establishing one's authority. The issuer's goals and the target market's informational and entertainment pursuits are going to establish the precise proportions of these functions.
What are Example Contents of a Newsletter?
Listed below are the example contents of a Newsletter.
News and Updates: All relevant current events, including those involving the issuer, the industry, new product releases, policy shifts, and so on, are covered in the news and updates section.
Articles or Blog Posts: The articles and blog entries provide in-depth coverage of a certain subject. It is either instructive, enlightening, or thought-provoking depending on the newsletter's intended target and focus.
Event Announcements: The event announcements provide information about forthcoming events like webinars, conferences, sales, product launches, and community gatherings, among other types of events. Dates, times, places, and registration or more info links are all included.
Promotions and Special Offers: The promos and special offers include exclusive offers, discounts, or promotions depending on whether the newsletter is from a business. A promotional offer takes the form of a price cut, free shipping, a buy-one-get-one deal, or a seasonal sale.
Spotlights or Features: These highlights or features are all about profiling members of the team, conducting interviews with leaders in the business, collecting testimonials from satisfied customers, conducting case studies, or highlighting specific goods or services.
Educational Content: The educational content consists of how-to guides, advice and guidance, videos with instructions, and other educational content that is connected to the subject of the newsletter or the area of expertise of the person who is issuing the newsletter.
Calls to Action (CTAs): These "calls to action" serve as prompts that encourage the reader to perform a certain action, such as visiting a website, purchasing a product, registering for an event, or sharing the newsletter with other people.
Visual Content: The visual contents are the photographs, infographics, videos, or other visual content that enhances the newsletter's readability and interest.
Personal Messages: These private communications take the form of letters from the editor, personal views and experiences, or expressions of gratitude for the subscribers. It's a great way to get to know people who read the material on a deeper level.
Interactive Content: Quizzes, surveys, polls, and other forms of reader engagement are central to the concept of "interactive content."
Resource Links: The term "resources links" refers to links that lead to other resources, more reading, relevant websites, or other stuff that the audience finds useful or interesting.
Why is Newsletter Important for Marketing?
The capacity of newsletters to build and maintain a direct line of communication between businesses and their clients makes them a crucial tool in marketing. It is particularly critical in the modern era, when audiences are constantly being bombarded with a variety of marketing messages. It is essential for companies to discover ways to differentiate themselves from the competition and sustain engagement with the audiences they are trying to reach, as a result.
The capacity of newsletters to increase client interaction is one of the key reasons for the importance of newsletters in marketing. A newsletter that has been carefully designed is going to provide its readers with information they are able to utilize, laying the groundwork for a mutually beneficial relationship. It takes time, but eventually, people are going to regard the brand as a trusted source of information or services in their particular area of interest. These are going to boost their loyalty to the brand.
The most recent information is easier to recall while reading a newsletter. Sending out emails on a regular basis to the people who subscribe is a great way to keep the company top-of-mind. It enhances the possibility that customers are going to think of that brand when they are ready to make a purchase or when they have a need for a service that is offered by the brand.
A company's website benefit greatly from the use of newsletters as a technique for attracting new visitors. Businesses boost the amount of traffic that is directed to their websites and the number of potential customers who become customers as a result by integrating relevant links within the content of their newsletters.
Newsletters give companies the chance to gain a deeper understanding of the people who read their content. The vast majority of systems for email marketing offer comprehensive analytics, which make it achievable for organizations to monitor open rates, click-through rates, and other engagement data. The data helps organizations better understand the kind of content that are most likely to resonate with their target audience, which in turn enables them to better adapt their future marketing efforts to achieve greater success.
Newsletters are an efficient use of money. Newsletters, especially digital ones, are produced and disseminated for relatively little money, unlike many other forms of advertising, which involve substantial investments in both production and distribution, making them an effective marketing tool even for tiny firms.
The distribution of newsletters is determined by the recipients' prior affirmative consent, as demonstrated by their provision of contact information. It transforms newsletters into a type of inbound marketing, which is directed toward individuals who already have some amount of interest in the business or the products and services it provides. Comparing newsletter marketing to other outbound marketing strategies reveals that it frequently yields higher engagement and conversion rates.
Newsletters are an important tool in marketing because of their capacity to connect customers, keep brand recognition at a consistent level, increase website traffic, provide audience analytics, and deliver marketing that is both cost-effective and permission-based.
How to Subscribe to a Newsletter?
Listed below are the step-by-step guide on how to subscribe to a newsletter.
First, navigate to the website or platform of the individual or group that is publishing the newsletter in order to find the form to subscribe to the newsletter. The information is found on the homepage, on a dedicated "subscribe" or "newsletter" page, in a sidebar or footer, or in a pop-up window.
The second step is to input the information. The vast majority of forms for subscribing to newsletters demand at least an email address. Some inquire about further information, such as the person's name, their location, or other demographic specifics.
The third step is to select the preferred options if they are available. Some newsletters provide subscribers with the opportunity to personalize their subscription experience. Options include setting the frequency of newsletter delivery like daily, weekly, or monthly. Specifying the topics of interest, and selecting a preferred email style.
The fourth step is to hit the "Subscribe" or "Sign Up" button. They are going to be prompted to click the button to submit the form once they have completed entering their information and selecting their options. The label on the button reads "Subscribe," "Sign Up," "Join," or something else of a similar nature.
The fifth step is to receive a confirmation of the subscription. Confirmation of the subscription typically becomes available in the form of an email that is delivered to the mailbox of the user once the form has been submitted. It is done to validate their email address and obtain their permission to send them the newsletter. Launch the confirmation email, and then click the link provided to complete the membership.
The last step is to start getting the newsletter sent to the email inbox. They are going to start getting the newsletter in accordance with the timetable that has been established by the issuer once a person has verified their membership.
What are the Benefits of Newsletters?
Listed below are the benefits of newsletters.
Continuous Communication: Newsletters make it attainable for an entity such as a business, organization, or individual to maintain continuous communication with its audience, which helps to keep the audience informed and engaged.
Establishing Relationships: Newsletters help to establish and strengthen relationships with the audience, creating trust and loyalty over time by offering great content on a regular basis. These relationships are built and strengthened by delivering valuable content on a regular basis.
Boosting Brand Awareness: The consistent distribution of newsletters raises brand exposure and ensures that the audience continues to keep the brand in the forefront of their minds. It is especially important for marketing and sales operations.
Increased Engagement and Potential Conversions: Newsletters help increase engagement and potential conversions by incorporating connections to relevant material, products, or services, which in turn helps drive traffic to a website or online platform.
Building Authority: Distributing a newsletter that contains content that is both insightful and knowledgeable helps establish the issuer as an authority or an expert in their industry. It helps enhance the issuer's credibility and reputation.
Targeted Marketing: They reach an audience that has already shown enthusiasm for the topic or brand, thus serving as a highly targeted marketing tool, since newsletters are permission-based.
Value-Effectiveness: They are a cost-effective tool for communication and marketing, particularly when they are presented in digital format, since newsletters are created and disseminated for a relatively cheap cost.
Maintaining Customers: Keeping in regular contact with consumers and providing them with ongoing value through newsletters helps to increase customer retention, which in turn leads to repeat business.
Feedback and information: The issuers measure open rates, click-through rates, and other engagement metrics, which provides significant information into audience behavior and preferences with the majority of digital newsletters.
Promotion of Goods, Services, and Events: Newsletters give a platform for the promotion of new products, special deals, upcoming events, or any other relevant notifications to an audience that is interested in receiving them.
What are the Challenges of Newsletters?
Listed below are the challenges of newsletters.
Content Generation: Consistently developing high-quality, relevant material that resonates with the audience is a tough task that requires a lot of time. It is especially true when resources are restricted.
Engagement of the Audience: It is quite easy for audiences to feel overwhelmed, which leads to a decline in open rates and engagement, as a result of the proliferation of digital newsletters. It is a constant challenge to both differentiate oneself in overcrowded inboxes and keep the interest of one's audience.
Deliverability Problems: It is challenging to ensure that the newsletter is successfully delivered to the inbox of the target audience and does not wind up in the spam or promotions folder instead. It is contingent on a number of technical aspects, such as the sender's email reputation, the policies of the email service provider, the content of the email, and the structure of the email.
Keeping Subscribers: Keeping subscribers over time is difficult, particularly if they lose interest in the content, find the number of emails to be too high, or determine that the newsletter is no longer relevant to their requirements.
Measuring Effectiveness: It is sometimes difficult to determine whether a newsletter was truly successful. Digital newsletters provide comprehensive information. It involves not only analyzing typical metrics such as open rates and click-through rates, but understanding how the newsletter contributes to larger goals such as customer loyalty, brand exposure, or sales.
Compliance with Data Privacy Requirements: Ensuring that the organization is in compliance with data privacy requirements, such as the General Data Protection Regulation (GDPR) in the European Union and the California Consumer Privacy Act (CCPA) in the United States, is a challenging and time-consuming endeavor. Getting subscribers' informed consent before sending newsletters, storing subscriber information safely, and making it easy for users to opt out of receiving newsletters are all required steps.
Design and Format Challenges: It is technically difficult to create a design that is aesthetically pleasing and displays appropriately across a variety of email clients and devices including desktop computers, tablets, and mobile phones.
Allocation of Resources: Managing a newsletter requires not only the creation of new material but its design, delivery, tracking of analytics, and maintenance of subscriber information. It requires a lot of resources, which is difficult for companies or organizations with few employees or a restricted budget.
How Can Newsletters be Beneficial for E-Commerce?
E-commerce enterprises stand to benefit the most from the use of newsletters because these communications serve as a potent instrument for boosting sales, cultivating consumer loyalty, and enhancing brand awareness.
The direct and consistent communication that is established with clients through the use of newsletters is one of the key benefits that come with conducting business online. A newsletter that is both well-designed and useful helps to keep a brand at the forefront of the thoughts of customers, which in turn helps a company create a stronger relationship with its audience. Its connection is essential to the success of a business in the extremely competitive field of e-commerce, where customers have a broad variety of options at their fingertips.
Newsletters increase direct sales for e-commerce enterprises. They provide the perfect setting for advertising newly released items, drawing attention to ongoing deals such as specials or discounts, or making product recommendations to customers based on the items they have already purchased or the websites they have visited. Businesses connect customers directly to the product pages they offer, so shortening the route to purchase and raising conversion rates by including direct links in their newsletters.
Newsletters add to the long-term loyalty of customers beyond their ability to drive immediate sales. Newsletters boost both client engagement and satisfaction levels by giving value that goes beyond simple sales pitches, such as informative articles, pointers, or exclusive content. It increases the likelihood that customers are going to stay loyal to the brand over the long run, which ultimately results in a better customer lifetime value.
Newsletters are a great way to gain access to new information and perspectives. E-commerce enterprises gain a more in-depth understanding of the habits and interests of their customers by evaluating the engagement metrics of their customers' newsletters. The statistics are used to inform the design of new products, marketing strategies, and the layout of the company website, among other elements of the business.
The use of newsletters as a form of marketing is an efficient use of resources. The production and delivery of newsletters are typically accomplished at a frugal level. It transforms newsletters into a high-return investment tool for online retailers when taken together with their direct access to an audience that is both willing and interested.
E-commerce businesses are able to benefit from newsletters in many ways, including increasing sales and customer loyalty, delivering useful customer insights, and providing a cost-effective marketing solution. E-commerce enterprises take advantage of these perks to increase their level of success by meticulously creating the content and strategy of their newsletters.
How Can Newsletters be Beneficial for Affiliate Marketing?
The success of affiliate marketing activities are significantly boosted by the distribution of newsletters. The usage of newsletters serves multiple functions, including the establishment of relationships, the promotion of products, and the engagement of audiences when it comes to affiliate marketing. All these aspects contribute to generating affiliate sales.
The development and upkeep of relationships with newsletter readers is aided by the newsletters. The audience's trust and loyalty are strengthened through the use of a well-crafted newsletter that provides material that is beneficial, engaging, and pertinent. Trust is an essential component in affiliate marketing, since customers are more likely to follow the advice of a reliable source when it comes to purchasing a product.
Promotion of affiliate items is accomplished efficiently through the use of newsletters. The feature makes it achievable to publicize goods or services that are pertinent to the publication's subject, while the primary objective of a newsletter always be to deliver value to the readership. One direct subscribers to the affiliate items or services by weaving affiliate links into the body of the email in a way that is unobtrusive and does not come across as unduly promotional.
Keeping an open and consistent line of communication with the audience is made easier through newsletters. The subscribers' awareness of the affiliate marketer's brand is maintained by consistent engagement, primarily in the form of newsletters. The continual touchpoint results in greater conversion rates because the audience is frequently reminded of the affiliate items or services being promoted.
Newsletters are a useful tool for strategically dividing up readership into different groups. Affiliate marketers increase the likelihood of conversions by sending personalized content and product recommendations to distinct audience groups. The content and product recommendations correspond to the interests or requirements of each audience group.
The collecting and examination of data is made easier through the use of newsletters. Monitoring the open rates, click-through rates, and conversion rates of email campaigns provide affiliate marketers with valuable information about the types of content and items that are most likely to be well received by their audience. The data is going to be extremely helpful in the optimization of any future marketing campaigns.
Newsletters greatly enhance affiliate marketing in a number of ways. These include assisting in the establishment of relationships with the audience, the promotion of affiliate products, the maintenance of regular audience interaction, the facilitation of audience segmentation, and the provision of vital data for the purpose of optimization. A strategy for sending out newsletters that has been carefully planned out and is being carried out effectively is an essential component of effective affiliate marketing.
How Can Newsletters be Beneficial for Social Media Influencers?
Influencers on social media gain substantial benefits from the distribution of newsletters, including the enhancement of their relationships with their followers, the acceleration of engagement, and even the diversification of their revenue streams.
Newsletters allow social media influencers to get to know their audience on a deeper level and develop genuine relationships with them. A newsletter is delivered directly to the mailbox of a subscriber, in contrast to social media platforms, where influencers' posts are buried behind an array of other information. Direct communication allows influencers to share more personal tales, behind-the-scenes content, or exclusive updates with their followers, which helps to develop a deeper connection and engagement between the influencer and their audience.
Newsletters provide a method of communication that the influencer is able to direct and manage. The algorithms used by social media platforms are frequently updated, which is capable of having an effect on whether an influencer's followers see their content. Influencers have a greater degree of control over their message and the manner in which it is delivered when using a newsletter, without having to be concerned about the effects of algorithmic adjustments.
Newsletters are a very important tool when it comes to marketing and expanding an influencer's various sources of revenue. They are utilized for the purpose of advertising sponsored material, affiliate links, goods, and even unique paid content that is made available to newsletter subscribers. Influencers that build their own products or services have the opportunity to promote them directly to the followers who are the most engaged with their content through the use of newsletters.
Newsletters provide a means through which influencers boost the amount of traffic that is sent to their websites or social media platforms. Influencers drive increased levels of engagement with their audiences by providing their followers with links to their most recent articles, videos, and posts across all of their platforms.
Influencers acquire a deeper understanding of their audience by reading newsletters because these publications contain a variety of data. Analyzing data like open rates, click-through rates, and conversion rates provides vital insights into the type of material that resonates most strongly with their audience. It helps them adapt their content strategy across all platforms, as a result.
Newsletters are a really useful tool for people who have a lot of influence on social media. They give potential for diversification of income, drive traffic to other platforms, provide significant audience data, and provide a channel for communication that is more personal and under the control of the sender. Including a newsletter as part of an influencer's communication plan has the potential to greatly increase both their level of involvement and their income.
How Can Newsletters Maintain Your Subscriber List?
The use of newsletters is an important component in preserving and even growing the list of subscribers. It is accomplished through the use of a number of different tactics that place an emphasis on the engagement of subscribers, the supply of valuable material, and consistent communication.
Providing information that is both of high quality and relevant is one of the most essential aspects of keeping a subscriber list active through the use of newsletters. Industry news, entertainment, or special deals and promotions, that subscriber is more likely to remain a subscriber when a subscriber receives something of value from a newsletter, whether it be in the form of instructional information. The most significant thing is to have a good understanding of the audience, as well as the requirements and interests of that audience, and to design the material accordingly. It cultivates trust and loyalty, which makes it more likely that subscribers are going to keep interacting with the content and less likely that they unsubscribe over time.
Another essential component of keeping the list of subscribers current is maintaining a regular distribution schedule for the newsletters. Regularity and consistency are highly valued by subscribers, and they like to be informed about when they anticipate receiving the newsletter. One maintain the audience's interest and keep them anticipating the subsequent presentation.
Personalization is an additional efficient method for keeping the subscriber list up to date. It is more probable that they are going to keep engaging with the content if subscribers believe that the content is specially personalized to their tastes or needs. It entails dividing the audience into distinct groups and distributing distinct content to each of those groups of subscribers, or use personalization tactics such as calling the subscriber by their first name.
Newsletters contribute to the maintenance of the subscriber list by providing interactive content that encourages readers to participate or comment. It takes the form of polls, surveys, question-and-answer sessions, competitions, or requests for feedback. Customers feel more connected and involved, reducing the likelihood that they are going to terminate their subscription because of the two-way contact.
Contributing to the upkeep of the subscriber list is the provision of a newsletter layout that is uncluttered, user-friendly, and that provides subscribers with an obvious and uncomplicated option to modify their subscription choices or unsubscribe. The reverse is actually the case, although it goes against common sense to make it simple to cancel a subscription. They label the emails as spam if subscribers have a difficult time unsubscribing, which is detrimental to the reputation of the sender and reduces the deliverability of the emails.
Maintaining a subscriber list for a newsletter entails, producing content that is valuable, consistent, and personalized, connecting with subscribers, honoring subscribers' preferences and feedback, and engaging with subscribers. Newsletters not only keep the subscriber list active, but help to grow it over time by concentrating on these particulars.
How to Create a Newsletter?
Listed below are ways on how to create a newsletter.
Determine the objectives. Answer the question, "What do you hope to achieve with your newsletter?" to determine the objectives. The goal is anything from expanding the size of one's audience to generating more revenue for an organization. Determining the objectives at the outset are going to serve to direct both the content strategy and the metrics used to measure performance.
Determine the target demographic. Gain an understanding of the demographics of the intended audience as well as the topics that pique their interest. It is going to be helpful in the process of developing content that is relevant to the audience and satisfies their requirements.
Pick a format for the newsletter. Determine the target audience and goals for the newsletter, and then choose the sort of newsletter to create accordingly. It is either an educational newsletter, a promotional newsletter, an update on the latest happenings at the company, a roundup of industry news, or a combination of these things.
Decide on a frequency. Answer the question, "How often will you send out your newsletter?" to decide on a frequency. It is either on a daily basis, a weekly basis, a bimonthly basis, a monthly basis, or a quarterly basis. It is important to take into account both the available resources and the preferences of the audience when deciding on a frequency.
Select a tool for the newsletter. It is attainable to design, send, and keep track of newsletters with the assistance of a good deal of email marketing solutions, such as MailChimp, Sendinblue, or Constant Contact, which are all available. Pick the option that caters to both the requirements and the finances.
Create the format for the newsletter. Make a layout for the newsletter by using the tool designated for the newsletter. It needs to be neat, simple, and easy to understand, all while maintaining the visual character of the business. Most email recipients now use their mobile devices to read messages, so make the designs mobile-friendly.
Customize the content. Create the content of the newsletter taking into account the format, the audience, and the aims. Articles, news updates, advice, product promotions, and anything else that offers something of value to the audience are included in the category. Be sure to maintain the information succinct, interesting, and pertinent at all times.
Include a call to action, often known as a CTA. Answer the question "What action do you want your readers to take after reading your newsletter?" to determine what CTA is best to use for the newsletter. Any action on the website, whether it be browsing, purchasing, registering for an event, etc., counts. Make the call to action crystal clear and front and center.
Examine the sample newsletter. Send a test email to oneself or to a colleague before sending out the newsletter to check for any faults or problems with the layout, links, or text.
Send out the quarterly newsletter. Send out the newsletter to the list of subscribers as soon as satisfied with the newsletter.
Keep an eye on everything and make adjustments. It is important to monitor the click-through rates, open rates, and any other data that provides insight into how well the newsletter is functioning after sending out the newsletter. Make use of these realizations to make any necessary adjustments to the content, design, or frequency of any future mailings.
How are Newsletters Sent?
Listed below are ways on how newsletters are sent.
Email Newsletters: The most prevalent method for disseminating newsletters is through the use of email newsletters in today's day and age. Inboxes are the destination for electronic newsletters that are delivered by email. Interactive elements like links, videos, and sharing buttons are added for little cost, and production and distribution costs are low. Email newsletters have the ability to be readily personalized and segmented for different groups of subscribers, and they offer extensive statistics for measuring openings, clicks, and other analytics. Email newsletters are easily tracked. Mailchimp, Sendinblue, and Constant Contact are examples of popular platforms that are utilized for the production and distribution of email newsletters.
Printed Newsletters: The printed newsletters are actual newsletters that are either personally handed to subscribers or addressed to the homes or places of business of subscribers. Printed newsletters provide readers with a more tactile and individualized experience compared to their digital counterparts. They are especially beneficial for local businesses, nonprofit organizations, and any audience that values receiving a real piece of mail. However, they are effective for any audience. On the other hand, producing and distributing them takes significantly more time and money than the production of email newsletters, and they do not give the same level of data tracking.
Website Newsletters: These are e-newsletters that are published online, either on a page that is open to the public or on a page that is available solely to subscribers. Website newsletters are an excellent method for sharing content with subscribers as well as non-subscribers, and they have the potential to assist in driving traffic to the website. On the other hand, they do not provide the same level of direct engagement with subscribers as electronic or printed newsletters do.
Social Media Newsletters: Content in the form of newsletters is something that some companies and organizations develop in order to post on their social media platforms. It allows users to easily share and comment on content through social media newsletters, which makes them an efficient method for reaching subscribers where they already spend their time online. On the other hand, newsletters distributed on social media platforms do not provide the same level of regulated direct communication that is available through email newsletters or printed newsletters, just like website newsletters.
SMS Newsletters: Text messages are used by some companies to distribute the content of their newsletters. Sending SMS Newsletters to subscribers is an efficient approach to communicate with them immediately and promptly, since most individuals carry their mobile phones with them the majority of the time. However, in order to be compliant with the restrictions that govern text message marketing, SMS newsletters need to be extremely brief and go straight to the point.
How Did Newsletters Evolve?
The evolution of newsletters has been a major one, and it has been impacted by changes in how people interact and consume information, as well as advances in technology. They started out as physical documents, then moved on to electronic mail, and are now moving on to material generated by AI. Each stage of the transformation represents an adaptive response to the shifting times.
A newsletter's humble origins are traced back to the days when it was a printed document sent by mail or handed out at events. Early forms of the newsletter as a mode of communication are traced all the way back to ancient Rome. These newsletters were often utilized by companies, organizations, and even individuals in order to communicate various types of information including news, updates, and other announcements to a certain set of people. The technique of distribution, on the other hand, was time-consuming and expensive, and it did not have the capacity to swiftly reach a wider audience.
The emergence of the internet and email in the 1990s ushered in the beginning of the transfer of newsletters from print to digital formats. Email newsletters, in comparison to their printed predecessors, offered a number of advantages. They are delivered promptly to subscribers located in every region of the world, removing the need for the time-consuming and expensive processes of printing and postage. They made it achievable to achieve a higher level of personalization and segmentation, as well as the tracking of open rates, click-through rates, and other metrics. Email newsletters were a crucial communication tool for companies and organizations as internet usage increased.
The advent of artificial intelligence (AI) marked the beginning of the next significant stage in the development of newsletters. Many aspects of the production and delivery of newsletters are automated thanks to the application of AI technologies today. For instance, artificial intelligence examines vast quantities of data to ascertain the optimal time to send newsletters, the subject lines that are most likely to pique the reader's interest, and even the content that is most pertinent to each subscriber. Natural language generation powered by AI is used to automate the production of mailing content according to specified parameters. It not only helps save time but makes it achievable to create highly personalized and pertinent messages.
The need for increased productivity, reduced overhead costs, and increased readership were the primary motivating factors behind switching from printed newsletters to electronic mail newsletters. It is ascribed to the continued goal for personalization, automation, and data-driven choice making as for the growth of AI in newsletter generation and distribution. It is related to the quest for data-driven decision-making.
It is anticipated that developments in technology and shifting preferences on the part of consumers are going to keep influencing the development of newsletters. It is going to be fascinating to observe how the flexible medium of communication continues to adjust to new circumstances and become more advanced in the years to come.
Is There a Machine Learning Newsletter?
There are a great many newsletters that are devoted to machine learning. Professionals, researchers, students, and enthusiasts in the field of machine learning are all going to benefit from reading these newsletters because it allows them to keep current on the most recent trends, research, and news in the industry.
The topic of machine learning is one that is always undergoing change, making it difficult to stay abreast of the most recent advancements. Newsletters in such domains frequently compile material from a range of sources, providing a comprehensive picture of recent research findings, approaches, tools, events, and other updates that are pertinent to the field.
Machine learning newsletters such as "The Batch" from DeepLearning.AI, "This Week in Machine Learning & AI" (TWiML&AI), and "Import AI" are three examples of prominent machine learning newsletters. These newsletters offer up-to-date information on a variety of subjects pertaining to the world of machine learning and artificial intelligence on a weekly or bi-weekly basis.
"The Batch" is a weekly summary that makes the most significant AI stories and research available to industry experts as well as the public. The podcast "TWiML&AI" places a greater emphasis on the practical applications of machine learning and artificial intelligence and features conversations with industry pioneers and leaders. On the other hand, "Import AI," which is geared towards researchers and policymakers, gives a weekly review of the most important advancements in artificial intelligence and machine learning. The researchers working in the field of machine learning at numerous universities, corporations, and on an individual basis produce newsletters to share their work and their thoughts.
Machine learning newsletters are a useful resource for anyone who is interested in the topic because they provide a curated and often digestible picture of the most recent advancements and trends in the industry. Anyone, from seasoned experts to casual observers benefit from subscribing to a machine learning newsletter.
Is there an AI Newsletter?
Yes, there are a great deal of newsletters available today that concentrate solely on artificial intelligence (AI). These newsletters provide readers with up-to-date information on the most recent AI-related discoveries, news, research, and trends.
Artificial intelligence (AI) is a field that is quickly evolving, having consequences on a variety of industries, including healthcare, education, finance, and entertainment. Many professionals, academics, and fans rely on AI newsletters to keep up with the latest developments in the field, including developments in technology, ethics, legislation, and more given the widespread impact of AI.
"AI Weekly," "Import AI," and "The Algorithm" by MIT Technology Review are just a few of the most well-known newsletters devoted to artificial intelligence. The publication known as "AI Weekly" provides readers with a thorough compilation of the week's most important AI news items, features, and opinion pieces, in addition to a list of helpful resources, events, and job listings. The "Import AI" newsletter is a weekly publication about artificial intelligence that is read by over ten thousand industry professionals. It covers a wide range of issues, from advancements in artificial intelligence research to AI policy and the societal effects of AI.MIT Technology Review's "The Algorithm" is a newsletter that provides articles on artificial intelligence (AI) that are thought-provoking while still being written in an approachable manner. These articles focus on AI's ramifications on society and policy. A wide variety of AI-related businesses, research organizations, and thought leaders publish their own newsletters, in which they discuss both their own work and developments in the field of AI more generally.
Newsletters on artificial intelligence (AI) are helpful for anyone interested in staying abreast of the field, whether they are a seasoned professional, a student, or an AI newsletter enthusiast.
What are Examples of Machine Learning Newsletter Generators?
Listed below are the examples of machine learning newsletter generators.
OpenAI's GPT-3: The GPT-3 language model developed by OpenAI is considered to be state-of-the-art since it is capable of producing text in a way that is human-like. GPT-3 are utilized to generate a range of content kinds, including newsletters, despite the fact that they are not a specific newsletter generator.
Rasa: Rasa is an open-source machine learning framework designed for the construction of AI assistants and chatbots that are contextual. It has been tweaked to provide material suitable for newsletters, although it's not really a newsletter generator.
Grammarly: Grammarly is an AI-powered writing aid that helps improve writing by identifying and correcting grammatical errors. It is utilized in order to guarantee that the content of the generated newsletter is well-written and free of grammatical errors.
Outreach: Outreach is an artificial intelligence (AI)-powered sales interaction platform that helps sales teams create more personalized emails. It is likely that it gets modified to produce individualized newsletters.
HubSpot's Marketing Hub: The HubSpot Marketing Hub provides users with a variety of tools, one of which is content generation powered by AI. The HubSpot's Marketing Hub machine learning is utilized to assist in the production of newsletters, as well as their personalization.
What are Examples of AI Newsletter Generators?
Listed below are the examples of AI newsletter generators.
Curator by PugPig: The content curation tool known as Curator by PugPig enables users to gather, filter, and choose relevant content for inclusion in newsletters. The quality and relevancy of content that is suggested by Curator is improved over time depending on user input and analytics thanks to the usage of artificial intelligence algorithms.
Outreach: Outreach is primarily a sales engagement platform, but it employs artificial intelligence to analyze previous interactions and engagement data to recommend the most effective email content and outreach techniques. It used to make newsletters that were more interesting to its readers.
HubSpot's Marketing Hub: The Marketing Hub provided by HubSpot provides users with access to a variety of AI-powered capabilities, one of which is content generation and personalization. It assists in the creation of, distribution of, and personalization of newsletters based on the actions and preferences of the recipient of the newsletter.
Grammarly: Grammarly is an AI-powered writing aid that helps improve writing by identifying and correcting grammatical errors. It is utilized in order to guarantee that the generated newsletter content contains no grammatical errors, is properly written, and is fascinating.
Mailchimp: Mailchimp uses AI for bettering campaign performance through personalization, automation, and predictive analytics, even though it's mainly an email marketing platform. The Mailchimp ai newsletter generator provides assistance in the production of newsletters that contain more pertinent information.
Are AI-Generated Newsletters Bad for Website Traffic?
No, newsletters generated by AI are not inherently detrimental to the volume of website visits. However, they dramatically improve the efficacy of mailings and increase website traffic if used properly. AI makes it attainable to personalize emails by analyzing data from users to create material that is tailored to each person's preferences. Users are encouraged to visit the associated website to take advantage of the capabilities, which boosts their level of engagement.
AI is used to optimize content in a number of different ways, including the subject line, layout, timing, and general readability. These are all factors that contribute to increased open rates and website traffic. AI makes it practicable to automate the process of writing and distributing newsletters, which not only helps save time but ensures that there is regular communication with the audience.
Analytics powered by AI provide an additional hand in determining what kinds of material are most successful, which paves the way for the ongoing improvement of newsletters. However, extreme caution is required in regard to the quality of the content because, despite the fact that it is continuously developing, AI-generated content occasionally be below standard or miss the mark. The trick is to make good use of artificial intelligence capabilities while ensuring that a human element is retained in an appropriate proportion.
Are Machine Learning Models Part of the Overall AI Structure?
Yes, machine learning models are indeed a part of the overall AI structure. AI, which stands for "artificial intelligence," is a vast field that involves a wide variety of methods and strategies for developing computer programs that carry out activities that typically require the intelligence of a human being. Machine learning (ML) is one of these methods. ML entails the creation of models that learn from data and make predictions or judgements without being explicitly programmed to carry out the task.
ML models are a vital component of the majority of contemporary AI systems because of their capacity to handle the complexity and variety of real-world data. They make it achievable for AI systems to carry out a variety of tasks, including picture recognition, the processing of natural languages, and the production of recommendations. Many of the most recent advancements in artificial intelligence have been made practical by the application of machine learning, particularly when it is paired with massive amounts of data and powerful processing resources. Therefore, even though artificial intelligence encompasses more than simply machine learning, the structure of AI heavily relies on ML models.
What is the Difference Between AI Newsletters and Machine Learning Newsletters?
There isn't always a difference between AI newsletters and machine learning newsletters in terms of the content of the newsletters themselves, rather, the terms allude to the different levels of technology that is utilized in the generation of such newsletters.
AI, which stands for "artificial intelligence," is a catchall word that describes a machine's capacity to mimic intelligent human behavior. On the other hand, artificial intelligence (AI) is broken down into subfields, one of which is known as machine learning (ML), which refers to the application of algorithms that teach computers how to learn and then utilize that information to either make decisions or predictions.
An AI newsletter generator uses a range of AI techniques, including machine learning but not restricted to it, to generate content, curate news from a variety of sources, personalize the material for a variety of users, and automatically send out the newsletter. Artificial intelligence either comprehends and generates text based on pre-programmed rules and logic, or it makes use of more complicated approaches such as natural language processing.
A machine learning newsletter generator is one that makes specific use of machine learning methods to enhance its overall performance over time. Content curation, email customization, and optimal sending time are just a few examples of how it applies lessons learned from user feedback and engagement metrics. It uses natural language processing, but the important difference is that it learns and improves over time depending on data, as opposed to relying purely on rules that have been pre-programmed into it, which is the traditional approach.
These two phrases are sometimes used synonymously, and an AI tool makes use of both pre-programmed AI approaches and machine learning processes. The particular capabilities and features are dependent on the tool that is being discussed. The primary distinction between these different types of machine learning, artificial intelligence (AI) and machine learning, in terms of newsletter generators, is in the degree of sophistication offered by the tool as well as its capacity to acquire new skills and become more effective over time, although artificial intelligence (AI) and machine learning differ in a number of technical respects.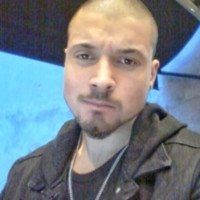 Latest posts by Koray Tuğberk GÜBÜR
(see all)