Affiliate marketing is a kind of recommendation marketing and is mainly carried out via affiliate networks such as Zanox, Amazon, Affilinet and Belboon or directly. Both dealers and sales partners are registered with these networks.
The Importance of Affiliate Marketing
In English, "to affiliate" means something like joining together, joining. The partnership network helps companies to advertise their products or services. The dealers are referred to as "merchants" or "advertisers" and the sales partners as "affiliates" or "publishers". The declared goal is to establish contacts with potential customers (leads) and to generate sales. The affiliate network takes over technical and financial processing.
First and foremost, of course, is to offer the customer added value. This can take the form of a provider comparison or other additional information. The range of advertising materials is very broad, including recommend:
Graphics
Email templates
Product lists
Affiliate Programs and Affiliate Networks
Many website operators offer a partner program. In order to understand which publisher a prospect came to an advertiser's website, the links in the advertiser's advertising material are provided with a code. When you click on an advertising medium, the user is also set cookies that can be used to track the process.
Affiliate marketing can also be carried out via professional affiliate networks. These are platforms that bring advertisers and publishers together and bundle functions such as the delivery of advertising material, tracking and success measurement, as well as the distribution of commission. Well-known networks for affiliate marketing include Awin, Digistore24, and Belboon. The Amazon PartnerNet is a popular and widespread partner program. Here, affiliates can build their partner business through the online giant.
How to Become Successful in Affiliate Marketing
Here is the Success Factors for Affiliate Marketing:
For the US market, it is forecast that a full 8.2 billion euros will be spent on affiliate marketing in 2022 – compared to 5.4 billion in 2017. If you want to get into the billion-dollar affiliate business, the best thing to do is to search for go to a lucrative niche and create a corresponding page. However, there are other factors that could drive affiliate marketing success.
Mobile-first
The use of mobile devices is also becoming increasingly important in affiliate marketing. Already in 2016, there was more affiliate traffic from mobile devices than from desktops and since 2018 the speed of the mobile pages has also been a ranking factor. In the meantime, many companies and affiliates have adjusted to this and adapted their websites and shops or developed their own apps. However, an online shop should not only be responsive, but the ordering process should also be easy to carry out via smart devices and in as few steps as possible.
To learn more, read our "Mobile-first Design" article.
Affiliates as Sales Partners at Eye Level
The relevance of open communication in affiliate marketing is often underestimated. Affiliates expect personal contact for questions and suggestions about the partner program. Therefore, contacts and contact details should be communicated in all channels, i.e. in the program description, newsletters, or partner program search engines.
The mistake is often made to inform affiliates last or not at all about changes to the partner program or the shop. Changes in the URL structure can lead to links suddenly leading to nowhere. The bounce rate increases dramatically and sales are no longer generated. Communication should also not be a one-way street: When talking to affiliates, you often receive a lot of useful information and suggestions for improvement. What makes the competition better? Are additional commissions paid? What does the affiliate need to advertise the shop better? With this input, the partner program and cooperation can be actively developed.
Focus on the customer journey
The topic of customer journey tracking and the associated analysis of online marketing channels also represent a central aspect of affiliate marketing. In order to draw meaningful conclusions from online marketing activities and to uncover important touchpoints, merchants need to find one another take the time, and provide the necessary resources to deal intensively with the topic of the customer journey. This is the only way to document and analyze a customer's journey from the first contact to the conclusion of the purchase and ultimately to invest the marketing budget in the relevant online marketing channels. In addition, a clean customer journey analysis opens up opportunities to compensate high-quality affiliates appropriately or fairly.
You can learn more about Conversion Funnel and Click Path by reading our articles.
Who is Affiliate Marketing for?
This commission business is a very dynamic form of marketing. Would you e.g. As a shop owner and therefore a dealer, you can better market your products or services on the Internet and thereby increase your sales, affiliate marketing is just the thing.
By registering with one of the affiliate networks, you make your products (including advertising material) available to sales partners who are connected to the network. They can now market your products with special advertising links (e.g. banners) on your website or through other marketing measures. In this way, a long-range can be achieved. You need a website with good and unique content and enough traffic.
Payment After Success
The conditions are agreed upon with the affiliate. The remuneration is based on success. Depending on what has been determined in advance, the payment of a commission is usually made per click, per-lead, or per purchase. The affiliate link that your sales partner uses to market your product contains a special code. So you can see exactly which sales partner has sent the customer or prospect and the affiliate network can precisely assign and count sales or recommendations. The network also handles commission settlement between you and your distribution partners. Those who are successful are paid, and there are these remuneration models:
Contacting the customer → Cost-Per-Lead CPL
Sale → Cost-per-Order CPO
Tracking
Tracking is used to reliably monitor success. This way you can find out exactly whether a visitor to the website clicks on the campaign ad and then buys something. Usually, one of the following tracking options is used:
Pixel tracking
URL tracking
Cookie tracking
Fingerprint tracking
Each link has an individual code. If the customer arrives on his own website, the dealer can understand exactly which affiliate he owes this visit to. As a result, the economic risk lies with the publisher, since the advertiser only pays a measurable turnover.
Pay per assist – The model for Content Affiliates
The "last-click model" or the "last cookie wins" model now seems outdated. Affiliate networks have also recognized this. Many therefore rely on alternative technologies to identify value-adding affiliates and to pay them extra. For example, Awin offers pay-per-assist compensation on the platform. This should break up the publisher's focus on having to generate the last click and focus on all levels of the advertising effectiveness principle (AIDA model).
To keep partners who often initiate but do not complete purchases, special payments can be made in the form of an advertising subsidy. This means that partners can also be satisfied who would otherwise have received no remuneration and would therefore no longer advertise the shop.
Important: This does not mean that the voucher page has not provided any advertising services. It may well have been the last push to buy. Without previous editorial content, however, the user would not have noticed the offer. This is one of the reasons why classic voucher portals are constantly expanding their editorial content and can, therefore, generate more initial traffic.
Examples of Affiliate Business Models
You have a very large selection of models. It is important that it fits the respective merchant. Is it a classic retailer, are customizable or price-intensive products sold? An analysis of the initial situation and the goals is necessary for advancement. Then you have the choice and can e.g. choose the following models:
CashbackCashback follows the principle of "money back" and is therefore extremely successful. Customers are rewarded for their loyalty and participate in a bonus program. Online shoppers do not receive conventional loyalty points, but money. The most famous and one of the most successful examples is Check24.de.
Affiliate marketing can no longer be imagined without vouchers. You can achieve enormous ranges and are very profitable. Voucher publishers address existing customers as well as new customers and noticeably increase sales.
Content website It ranges from a passionate blogger to a professional affiliate site (niche site); Content websites have targeted traffic and particularly appeal to new customers. This ensures high-quality leads and sales. The pages must offer creative, good content in order to create added value and stand out from the competition.
The prices of different shops are compared on a platform. This advisory function is intended to make the decision easier for the prospective buyer. Of course, this works best with products that are easy to compare in terms of price, shipping, payment, and delivery modalities, etc. Technically, this model is very easy to set up, but you have to say that the range of price comparison portals is already quite high.
Hire an agency: larger sales are expected and there are no affiliate specialists in-house, it is recommended that an Agency can work better for the company's affiliate marketing projects.
Conclusion: Appropriate remuneration for affiliates
In affiliate marketing, affiliates advertise the offers of third-party companies for earning money on their website. For example, blog operators can market their webspace and make it available to partner companies, which can consist, for example, of a newsletter registration or a sale via the corresponding shop. Common commission models in affiliate marketing are pay-per-sale, pay-per-lead, and pay-per-click.
Affiliate marketing is basically a welcome opportunity for publishers to monetize their own content. Affiliates are personal sales partners with whom a constant exchange is profitable for both sides. In order to make affiliate marketing future-proof, one should not focus on the last click, but recognize and compensate affiliates who have already been involved. A fairer remuneration consists, for example, of including assists in the commission model.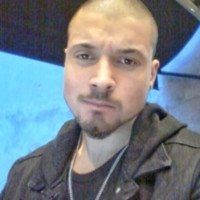 Latest posts by Koray Tuğberk GÜBÜR
(see all)