With the help of a log file analysis, statistics about page access or key figures about the use of a website or a web server can be collected. The so-called log files, which are read out, serve as the basis for the log file analysis. Today, page tagging used by analysis tools has replaced traditional log file analysis in many cases. This is not to be confused with social tagging.
Before proceeding further, we recommend you to read "What is a Log File and what does it contain?" article.
Evaluation of Log Files
When webmasters read log files from access to a website, they usually have to process large amounts of data. In the case of very small projects with few page accesses, the files could be read out and the individual areas assigned. However, as soon as the number of hits increases and longer data periods are also to be recorded, special programs are required in which the log files can be entered and then output according to individual aspects.
Important steps and sides of Log File Analysis Practice:
If you want to learn more about Log Analysis and Verifying Googlebot, you may want to read "Verify Googlebot via Python" article.
Components of the log file analysis
The log file analysis can break down basic key figures about the users of a website:
Advantages of log file analysis
An analysis of the log files offers the following advantages:
Disadvantages of log file analysis
The disadvantages of log file analysis:
Practical benefits for SEO
With the help of the log file analysis, SEOs have the opportunity to evaluate and prepare relevant visitor data themselves. At the same time, no data is passed on to external service providers, which can avoid data protection problems. However, the possibilities for analysis are limited, which is why the log file analysis should not be used as the sole method for visitor analysis, but rather as a supplement or as a test instrument to common analysis tools such as Google Analytics. With larger websites, the analysis of log files is also associated with the processing of very large amounts of data, which in the long term requires a powerful IT infrastructure.
As Holistic SEOs, we will continue to improve our Log Analysis Guideline so that the signals between the web servers and Search Engine Crawlers can guide the SEO Projects with their important insights.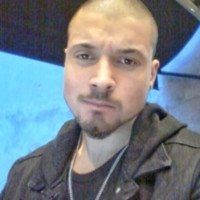 Latest posts by Koray Tuğberk GÜBÜR
(see all)