The mountain of data available on the Internet and in companies – this fact is described as big data – is getting bigger, more confusing, and difficult to process. Evermore technologically sophisticated tools and programs should tame the flood of data. Big data includes all data collections that cannot be evaluated using conventional data processing methods. This is not only due to the scope of the data but also due to its complexity and constant changes. In the broadest sense, in addition to the data itself, the term also refers to its analysis.
Great Technical Effort
In order to be able to process the unimaginably large amounts of data, special data memories are required. It is almost commonplace for companies to store data in petabyte ranges and process data in multi-digit terabyte ranges. In addition, the amount of data is growing exponentially. Calculations from 2011 have shown, for example, that the amount of data doubles every 2 years, which is of course also due to technical progress in addition to mechanical data generation. More and more data can be collected and saved.
Most big data technologies are tailored to the respective area of ​​application. The most important include Hadoop, Mongo DB, Pentaho, and Infobright. They enable the processing of a large number of data records or the respective data record units as well as the import and export of extremely large amounts of data. The complexity of the data or many queries running in parallel also poses no problem with such technologies.
Some of other related Guidelines with Big Data and Marketing:
Open-source Software Frameworks
A whole new class of extremely powerful technologies and programs has emerged in recent years. The focus is on open-source software frameworks such as Apache Hadoop, Spark, NoSQL databases, and, for example, Map Reduce. Spark and Hadoop in particular are extremely popular. Hadoop is based on the MapReduce algorithm generated by Google in combination with suggestions from the Google file system. With this program, users can process large amounts of data as part of intensive computing processes on so-called computer clusters; this process is also known as cluster computing. The development in this area is constantly being driven by software companies, such as the providers Cloudera or Hortonworks.
Big Table, Graph Databases, and Distributed File Systems
Big Table, for example, the high-performance database system developed by Google, is becoming increasingly important. The simply structured, distributed database management system Cassandra is increasingly coming to the fore as an explicit solution for very large structured databases. Cassandra is particularly designed for reliability and high scalability.
Another solution alternative is represented by graph databases, for example. Here, highly networked information is presented as graphs, with the specialized graph algorithms considerably simplifying complex or complicated database queries. It is also advisable to use a distributed file system – a distributed file system. Such a network file system significantly optimizes the access and storage options.
Optimized Storage Technology
In addition to modern and highly functional software, hardware – explicitly storage technology – also plays a decisive role in big data. In the meantime, storage technology has made it possible to keep data volumes directly in the main memory of a computer as part of what is known as in-memory computing. In the past, this data usually had to be moved to slower storage media such as hard drives or databases. Thanks to in-memory computing, the computing speed is now significantly increased and real-time analysis of extensive data stocks is made possible.
Possible Uses for Big Data
Big data sources are as diverse as the technologies behind data collection and processing. They come e.g. out:
Social media channels
technical networks
sensor data
geodata
weather satellites
medical test series
The areas of application for big data in business, science, and technology are correspondingly extensive. They range from medical diagnostics to intelligent energy control to the evaluation of web statistics to adapt online advertising measures. The purpose of data collection differs depending on the area of application. While profitable developments in economic areas should be recognized and used for the benefit of the company, online marketing focuses on the insight into the interests and characteristics of the potential customer.
Generate Competitive Advantages with Big Data Analytics
However, this development has an impact on the corporate landscape. Because of the large amounts of data that are available, companies gain completely new insights into the interests, buying behavior and risk potential of customers and potential customers
Interested persons. Companies use analytical methods so that the information can be filtered, examined, assessed, and classified accordingly. The term analytics hides explicit measures to identify unknown correlations, hidden patterns, and other useful information in the mountain of data. This knowledge can then provide competitive advantages over competitors or other business benefits – such as more effective marketing or sales increases.
Big data – Advantages in Online Marketing
The "big data" offer enormous potential for online marketing. Whether page views, purchases, contents of the shopping cart or postings on Facebook – the diversity of data on the Internet enables marketing managers to develop a much more precise picture of the target group, to analyze the wishes and interests of potential customers and to create customized offers accordingly.
The better you understand customers and their needs with the help of big data, the better you can make predictions about their future behavior or personalize campaigns. This naturally increases the likelihood that the customer will respond positively to the offer, ergo: that he is buying. After all, not something is suggested to him, but a product / service that fits his current needs.
The data that can be used in online marketing can include are collected as follows:
Online purchases
Website visits/visitor behavior
Social networks
Queries to search engines
Mobile usage data
Survey
Competitions
They can be used e.g. For:
Customer loyalty
Website design, e.g. Website personalization by region
Cross-selling measures
More targeted email marketing
Tailor-made control of marketing campaigns
Trend analysis
More targeted use of company resources
Service optimization
Demand and sales analysis
However, the successful use of big data in online marketing requires that the data collection is preceded by specific questions. What should be evaluated and why? What is the goal of data collection/evaluation? Only then is a targeted data collection, e.g. with the help of Google Analytics, which in turn is the prerequisite for a targeted evaluation and profitable use for the company.
Criticism of the collection and use of big data
In addition to great potential, big data also bring with it numerous criticisms. Because it is not always clear where data is collected, by whom and what it is used for. In many cases, private areas are accessed, in many cases without informing the user beforehand and obtaining his consent. Companies are therefore faced with the challenge of utilizing the economic advantages of big data on the one hand and maintaining data protection on the other.
In addition, there is criticism of the type of data evaluation, since it is a purely technical collection of the data and its evaluation is also purely technical. The quality of the data would not be given sufficient attention. In addition, a large amount of data is not automatically synonymous with a good database.
In this context, the advantage of a targeted, purpose-oriented data collection is also noticeable. This not only saves costs for the IT infrastructure but also simplifies information on data processing for users. The data must be saved in accordance with German data protection law. In addition, companies must take consumer protection into account when using data and prevent data manipulation.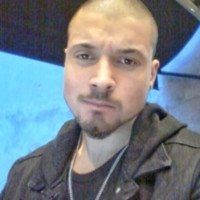 Latest posts by Koray Tuğberk GÜBÜR
(see all)