On the Internet, in particular, it is important that potential buyers can gain confidence in a shop or service provider. Trust elements are used in this context. Trust elements are called by definition all the contents and elements to the confidence of a visitor towards the visited page are set up. This trust can later lead to stronger customer loyalty. Trust elements can be used to overcome last inhibitions before buying decisions and to generate buyers from website visitors.
Trust elements are design and content elements that are used to build trust and credibility with website visitors. These elements can include things like customer testimonials, security badges, and privacy policies. Trust elements are important because they help to establish trust and confidence with website visitors, which can improve the overall user experience and increase the likelihood of conversions. Trust elements can be particularly significant for e-commerce websites, where people are often hesitant to share personal information or make purchases online. By providing clear and visible trust elements, e-commerce websites can help to build trust and credibility with their customers, which can improve their chances of making a sale.
What is the definition of Trust Elements?
Content and image material on a website is designated as trust elements, which are intended to strengthen users' trust in the page or in the shop. The confidence-building measures should ensure more sales in the medium-term and long-term customer loyalty. Common trust elements are seals or testimonials.
Why is the Trust Elements so important for Digital Marketing and Branding Process?
In contrast to brick-and-mortar retail, online trading is still a very young business area. Due to the lack of direct contact with sellers or consultants, customers often have difficulty distinguishing serious from untrustworthy online retailers. The trust necessary to purchase or conclude a contract is missing. At this point, the function of trust elements comes into play, because these can significantly influence the number of conversions.
Shop operators or even young startups are therefore well advised to work with trust elements in order to activate the willingness to buy or act on the part of visitors and thereby achieve higher conversions in the long term. The relevance of trust signals could also be demonstrated in the context of neuromarketing studies
Influencer Marketing Related Marketing Guidelines for more information:
What are the Possible Trust Elements
Trust elements can appear on websites in many different facets. Here is a brief overview:
Customer opinions: People are often guided by other customers' opinions when making their purchase decisions. Customer opinions from various reputable providers can be integrated into the website as trust elements.
Integration in social media: many websites advertise the number of their fans on social media portals. This "social trust" is built up using widgets and boxes on the website. A large fan base is, of course, a prerequisite for this.
Positive test results: buyers rely heavily on objective test results for shops or products. Webmasters therefore often use these trust elements on their websites. A popular example is the products tested by the Stiftung Warentest.
Seal of quality: websites can prove their quality with appropriate seals. A popular trust element is the TÜV seal. To get this, shops not only have to meet many criteria but also have to pay a multi-digit euro amount for the check.
Testimonials: what is important in conventional marketing also counts online as a trust element. Whether TV stars or athletes, testimonials strengthen the trust of online users in a shop or a specific product.
Facts and figures: Statistics can also act as trust elements. These elements can e.g. consist of the display with the total number of visitors or the number of newsletter subscribers.
Technical seals: buyers rely on security, especially when it comes to payment processes. This can be illustrated by a corresponding seal as a trust signal.
A Detailed Explanation for Trust Elements' Content and Functions
Customer reviews or opinions of users can function as trust elements. It is not just about positive reviews, how they work best of course. Customer reviews confirm to the new customer that a purchase is actually being made and show what experience someone else has had with it.
The more positive reviews there are about a product/service, the more visitors who have not yet had contact with the shop will feel trust in the product offered. The purchase inhibition threshold is thus reduced.
Reviews can also be imported from other platforms. Product reviews and experience reports from social media portals such as Facebook are also useful.
Seal of approval or certificates makes sense if they are used in a clearly visible manner on the website. Care should be taken to use quality seals that enjoy a good level of awareness and a positive image, as this is then transferred to the website. These seals are usually obtained when you meet certain requirements in terms of service, security, or the like and pay a certain test fee. It is advisable to use only a limited number of seals, but this is in the long term. It also makes sense to include them in many media, such as the website, in the newsletter, on invoices and letterheads, in advertisements, etc.
The local placement, on the other hand, should be tested using conversion optimization. See also the "Where to Use It?" The section that follows later in this article.
In addition, it is advisable to link the individual seals to a page that explains the meaning of the respective seal of approval. This is the only way to fully develop the positive effect.
Positive test results are very strong trust elements because they usually deal with a product or service in-depth. If some of your offers have positive test results, it is advisable to publish them in a suitable place. Gladly also a link to the original source. Meetings on other websites, blogs, or forums can also help build trust among visitors. The same applies to awards from guilds, chambers of handicrafts, trade newspapers, or the like. Just make sure that the source of the test results or awards itself is credible so that the positive effect can be carried over.
Technical security measures such as the encryption of the site via HTTPS are also important signals to the visitor. After all, he is supposed to reveal sensitive data such as addresses or even bank details. In any case, it builds trust if encryption of the internet presentation, especially the areas with forms, can show. In this case, it is significant that these technical security measures are communicated accordingly. If other encryption measures or technical security measures are used that serve the customer's benefit, it is advisable to briefly explain and note them. The customer should feel secure in the entire process of selecting the product or service, as well as the much more significant payment process to enter their data in the shop. Technical security measures help to reinforce this feeling.
Ideally, payment options should be visible at a glance. In the best case, the customer can choose the one he likes from a selection of pictograms. It is advisable to offer customers several payment options when buying online. The different variants should be visible before the purchase if possible since this presents transparency to the visitor. Moments of frustration due to the lack of payment options can thus be avoided by the customer. Depending on the target group that you expect in an online shop, the payment methods can also vary. National origin, age, and also income structures strongly influence expectations here. Unadjusted payment options can have a negative impact here.
Customer testimonials: Customer testimonials are statements from satisfied customers that describe their experience with a product or service. By displaying customer testimonials on a website, businesses can provide social proof and show that other people have had positive experiences with the product or service.
Security badges: Security badges are visual indicators that show that a website is secure and that personal information is protected. These badges can include things like the "HTTPS" prefix in the website's URL, or a padlock icon in the browser's address bar.
Privacy policies: Privacy policies are statements that describe how a business collects, uses, and protects personal information. By providing a clear and visible privacy policy on a website, businesses can show that they are transparent about their data collection practices and that they take the privacy of their customers seriously.
Contact information: Providing clear and visible contact information, such as a phone number or email address, can help to establish trust and credibility with website visitors. This can show that the business is accessible and willing to help if there are any problems or concerns.
Social media links: Including links to the business's social media profiles can provide another way for customers to connect with the business and learn more about it. This can help to build trust and credibility, and can also provide an additional channel for customer service and support.
How to Place Trust Elements?
Trust elements should be clearly perceived by visitors, but not disturb the overall appearance or corporate design. It is therefore advisable to place trust elements both on the start page and across the page. In the shopping cart and in the payment process, in particular, trust-building elements are important to give the buyer a feeling of security, but trust elements can also be used in emails or on invoices.
To place trust elements effectively on a website, there are a few key considerations to keep in mind. First, trust elements should be placed in prominent and visible locations on the website, so that they are easy to see and notice. This could include the homepage, the product pages, the checkout page, and any other pages where trust and credibility are important. Second, trust elements should be designed and formatted in a way that is clear and easy to read, so that website visitors can easily understand what they are and what they represent. This could include using large, legible fonts, using contrasting colors, and providing clear and concise descriptions. Finally, trust elements should be updated and maintained regularly, to ensure that they remain accurate and relevant. This could include adding new customer testimonials, updating the privacy policy, and ensuring that security badges are current and valid.
Where do you use trust elements?
The placement of the trust elements should be selected so that they are always clearly visible. It is also important that these are communicated in different media. An equivalent placement of statements and seals on letter paper, in image brochures, e-mail newsletters, or advertising materials, and of course in the online shop and website strengthen the trust of visitors in the brand. This type of placement not only benefits the website operator during initial contact but also strengthens the customer relationship in the long term for repeat visitors to the website.
However, optimization experts also face the big question of where to place seals, payment options, and statements. Quality seals, for example, are usually used in the footer area, the so-called footer of the website. However, a visitor to the website may not scroll as far. It remains the recommendation to make the seals clearly visible both during the purchase process when purchasing products in the online shop and in the shopping cart. Place them on the rest of the website so that they are clearly visible.
To learn more about the footer term's definition and functions, you can read our article.
It is advisable to test the different placements in the individual case of your own website or online shop, as no general statements can be made.
What pitfalls should you avoid with trust elements?
The vernacular says "a lot helps a lot" – but this does not apply to trust elements. The use of these signals should be chosen with care, as it is intended to build confidence. Too many different certificates, seals of quality, or statements not only have an overwhelming effect but are not very credible and thus reverse the actual objective.
It is also strongly advised not to use fake seals or fake certificates. If a prospect discovers the lack of importance of the elements used, he will most likely not only decide not to buy but in the worst case even engage in negative word of mouth.
Do not leave out reviews if you are not entirely positive, but deal objectively with the criticism. In this way, you can use a negative experience for successful customer communication. This, in turn, is a good signal for a trust element. Because even in the event of an unsuccessful purchase, the processing should be positive for the customer.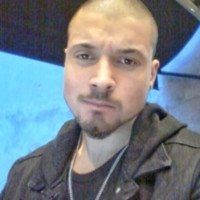 Latest posts by Koray Tuğberk GÜBÜR
(see all)