Influencers are people who have certain popularity on the social web and therefore have a great influence on their followers. These are well-known people on the Internet, such as bloggers and Instagram users. Influencers (formerly Influentials) are well-connected multipliers, which through their popularity have a great impact on their fans, followers, friends, on Facebook, Instagram, Twitter.
Influencers can also exert their influence through specialist articles, appearances, lectures. Influencers are people who, on the one hand, are multipliers for the dissemination of information in their networks due to their range. On the other hand, influencers are people who have a great influence on the opinion and consumption habits of the people in their network.
Influencer marketing
Influencers have a very large reach, with subscriber numbers in the multi-digit million range in some cases and are therefore used by companies specifically for marketing and communication purposes. Followers make their purchasing decisions based on the popularity and credibility of the respective influencer and are thus influenced by it. Due to its great success, influencer marketing (also called multiplier marketing) has now become a sub-discipline of online marketing and social media marketing. Companies use this influence for their own marketing purposes, for example, to increase their brand awareness.
Influencers enter into a cooperation with companies and show their own target group the advantages of the products or services in social media posts. In contrast, they receive money or a contribution in kind to present the marketing goals as content. The ratings can be both positive and negative, which is why the right choice of influencer is crucial for success. Because they can be critical of a brand or post a negative review, which ultimately has a negative impact on the purchase decision. However, they can also act as brand experts who, due to their expert knowledge, are consulted on specific topics.
Influencer Marketing Related Marketing Guidelines for more information:
Influencer Types
Influencers are particularly active on the social web, but they also appear increasingly at events and shows. Influencers can be social media users (especially Instagram and Snapchat) as well as other people such as celebrities or journalists. There are basically these types:
Nano influencers: They do not run their channels full-time and have around 10,000 followers. A big advantage here is their credibility because they have a direct closeness and connection to their followers.
Micro-Influencer: Because of their 10,000 to 100,000 followers, they have a large reach. They have a significant influence on the purchase decision of their followers, which is usually reinforced by the regionality of the influencer. These have specialized in one area and are therefore regarded as experts.
Macro influencers: These influencers have a number of followers between 100,000 and one million and have also specialized in a certain area. The beauty, travel, fashion, fitness, and food genres are particularly popular. Because of their long reach, they are particularly interesting for companies.
Mega influencers: Mega influencers have a follower number of over one million and are therefore well known. If a product or a brand is presented to a broad mass, cooperation with these influencers makes sense.
Celebrity influencers: These are a separate group because they have not achieved their level of awareness through their activity on social media channels.
According to your niche, the borders between influencers types can be changed in terms of their subscriber count. For instance, for a Yacht Market Influencer, 5.000 Subscribers can be a big number unlike a lipstick influencer.
RELATED INFLUENCER
The strong multipliers are characterized by their great interest in people. With diverse contacts to different groups of people, their product and brand recommendations can spread like wildfire. In the virtual world, they often send out many different links and share particularly interesting content to a high degree. In practice, they are also happy to be available as product tests for various companies and agencies.
INFLUENCING INFLUENCERS
Influencing influencers are primarily interested in the information. They usually have a great deal of detailed knowledge in their field. Therefore, consumers trust their advice and purchase recommendations. Although they do not reach the masses, they act as efficient recommendations for very specific target groups. Their influence is therefore particularly high and very effective in market niches.
Origin of Influencer Term in Marketing
The term influencer or influencer marketing originated in a non-fiction book published by Robert Cialdini in 2001. In his book "The Psychology of Conviction", Cialdini stated that due to the increasing complexity of everyday life, people no longer inform themselves about all subject areas and therefore rely on the advice of influencers when making their decisions. Accordingly, consumers believe in the credible expertise of influencers. Against the background of social networks, this term took on a different meaning. In addition to the psychological influence, the context of the largest possible sphere of influence is also taken into account. In contrast to personal acquaintances, influencers are mostly completely unknown, who get attention for their contributions through their presence in social media. The resulting reach and reputation of the influencer become a resource for companies. After all, recommendations from influencers strengthen the advertising message and promote sales and acquaintance with companies and their products.
How to Choose Right Influencer
Due to the high influence on the purchase decision of potential customers, the assessments and evaluations of influencers regarding products and services of a company or a brand are considered important success factors for online marketing.
In addition, the high degree of networking, but also the high speed of the Internet, make the use of influencers particularly interesting for companies.
Companies are increasingly relying on a strategic approach that aims to benefit from the influence and reach of important opinion leaders by spreading an advertising message for a company in social networks.
In this sense, the reach of the influencer is crucial – because the more individuals an influencer reaches with an advertising message, the better.
Central principles which must be observed when selecting a suitable influencer apply to companies,
This should initially have contact with the corresponding target group and be able to influence them in their purchase decisions.
The influencer should generally be inclined towards the product or brand. Depending on the communication purpose, influencers can be very different for every company and every product. It is therefore advisable to look for not only quantitative but also qualitative indicators when looking for a suitable influencer.
Not only the reach of these people is crucial, but also their expertise on a specific topic, for example.
Due to the complex measurement of success, there are various online tools that analyze relevant key figures and enable an assessment of the activity of influencers. Corresponding services for measuring online influence include:
Klout (www.klout.com)
Kred Influence Measurement (www.kred.com)
PeerIndex (www.peerindex.com)
Hype Auditor (hypeauditor.com)
Despite the increasing presence of influencers, a large number of English marketing decisions do not yet know much about the term.
A survey shows that 58% of the 250 marketers surveyed are not yet familiar with the expression. However, two-thirds of the remaining 42% actively use them as an instrument in their marketing mix.
However, the development of influencer marketing is promising and indicates that the trend is spreading.
On the other hand, some of the influencers themselves are now viewed critically by consumers. The background is mostly the sometimes seven-digit annual income of the influencers and the associated and often criticized legal aspects of identifying advertising placements.
Basically, when working with influencers, new rules of the game and their own language must be observed, which a large number of companies have to learn first.
Influencer Marketing Goals
Classic advertising has increasingly lost credibility for consumers, which is why more and more companies are turning to influencer marketing. In contrast to other marketing methods, it is not the company itself that is the sender, but the influencer. These are perceived by followers as private individuals, which gives them special credibility and authenticity. The advantage is the multiplier function: new target groups become aware of a brand or a product, which they ultimately spread. This recommendation is made primarily via blogs, forums, or social media. The evaluations of influencers for products and services are therefore important success factors for online marketing. The companies can use their wide reach and popularity for various purposes, for example:
Increase visibility on Google
Increase awareness
Provide traffic
Link building
More social signals
Sales increase
Increase trust
Increase loyalty
Brand Identity Building
Cooperations and Content
In influencer marketing, various forms of cooperation and content are possible in order to present and, if necessary, to raffle off the corresponding product. In addition to the usual posts and stories, competitions, tutorials, live events or discount codes can also be published. What is special here is the clever presentation of the brand message or the product in the content, so that an authentic overall picture is created. Design freedom is crucial for this to succeed.
Advantages of Influencer Marketing
The company can significantly increase its success through the use of targeted influencer marketing measures.
1.Range
A successful influencer has a high number of followers and thus sometimes reaches millions of people with his postings. The assessments and recommendations have a major impact on the respective target group.
2.Content
Authentic content not only creates emotions about the advertising product or service, but also trust and credibility.
3.Target group-specific
Through social media, it is possible to address specific target groups as well as to reach other target groups.
4.Social media channels
Whether YouTube, Facebook, or Instagram – the measures can be implemented via a wide variety of social media channels, depending on the campaign and objectives.
Disadvantage of Influencer Marketing
If the company gives the influencer a free hand in designing the content, they can expect to lose control. For example, negative content on a product or service can have far-reaching consequences. In addition to possible image damage, it can also lead to a loss of reputation.
Conclusion
Influencers can be a successful marketing measure for companies. Because more and more consumers consider classic advertising to be unreliable and rely on the experiences of private individuals when making ratings. When choosing the right influencer, the authenticity and credibility of the respective target group is particularly important.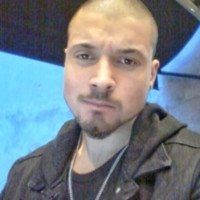 Latest posts by Koray Tuğberk GÜBÜR
(see all)