Social Media Marketing (SMM) describes (Internet) forms of marketing in social networks. A particularly key point of SMM is the interaction of the users with the advertising content and forms of advertising. According to the theory, users should simultaneously become customers and sales, or, recipients and advertisers of a brand, a product, or a service. So-called viral marketing is often closely linked to SMM. Social media also includes blogs or wikis. Whenever "social media" is mentioned below, this includes blogs and wikis as well as social networks such as Facebook or Twitter.
Advantages and Dangers of Social Media Marketing
The advantages of SMM are almost obvious: A large-scale advertising campaign with posters in the streets and advertising films in the cinema costs a lot and has large wastage. An advertising campaign on social media is comparatively easy and inexpensive to implement; the wastage can now be kept very small. Furthermore, the user is in direct interaction with the advertising message and is ideally a recipient and broadcaster in a personal union. This gives advertising on social media a "social proof": it doesn't accept the message that comes from the company, but the message that I get from my friends. The distribution of the advertising message also follows extremely simple structures and is, therefore, cheaper than traditional advertising.

This is exactly where the disadvantages of social media are: In classic advertising if companies have maximum control over their advertising message (even if posters are sometimes smeared or destroyed), control in social media is not with the company. Users can praise an advertising message just as they can distort, change, insult, or ridicule it. The "Shitstorm" is the symbol of failed SMM.
You also may want to read our some of the related Marketing Guidelines to the Social Media Marketing.
What are the Special Features of Social Media Marketing?
1.Momentum
Social media have a specific dynamic that advertisers can sometimes struggle with. The so-called "shitstorm" seems to occur completely arbitrarily and without a system. However, research on "shitstorms" has now progressed and can identify some aspects and regularities of "shitstorms".
"Just in Time" target group advertising
Social media contain a promise to advertisers and companies that have not yet been realized with restrictions: Theoretically, it is possible, with extensive knowledge of user behavior and user interactions, to influence trends in social networks as they arise. This would require "live" monitoring of the interactions of users of social media. A trend can represent an opinion, the perception of a brand, a product, or target group-specific trends. In theory, a company "scans" its target group for wishes, needs or moods, and develops (almost) real-time products and services for the target group.
Data Protection Laws
Despite the broad social acceptance of social networks, in practice, they make a massive break with European and American legal norms. The user is often not even aware of these breaches of the law. For example, Facebook has all rights to all content of Facebook users. This is inevitably in conflict with the European laws on privacy and data protection law.
Social Networks to Use Social Media Marketing Principles
Search Engine Algorithms take quality and trustworhiness signals from the Social Media Networks. So, using Social Media Marketing and Social Media Optimization will also help your user-retention and Branding projects along with overall SEO Performance.
1.Facebook
Probably the largest social network currently (2020). With over a billion users worldwide, as well as design and structure that aggressively invites users to make their data public in the form of "likes", interests, preferences, personal data such as gender, age, sexual orientation, etc. , Facebook offers a massive database for advertisers. In this way, Facebook Ads can be very precisely limited to certain target groups.
www.facebook.com
Also, Facebook always refreshes its design and functionality. With the streaming and marketplace features that are integrated in the latest months, Facebook succeeded to increase its functionality for the users. Also, it has a great Local-Business function along with Cooperate Representation with Facebook Pages. And, Facebook Groups are more active than ever.
2.Google+
The Google + network was a Google social network that started in 2011. A presumed goal of the network was to create an interface and publication platform for all other Google services. Google+ did not have the number of Facebook members a long way, but with 300 million active users it had a considerable reach. Another special feature: with the rel = author attribute, texts on websites can be linked to a user's Google+ profile. The resulting "author rank" was not implemented, but was hotly debated at the time. A Google account including a Google + or Google Places profile was mandatory, especially for search engine optimization on Google.
www.plus.google.com
Google+ has been shut down in 2 April 2019 as we all know. Still, I have wanted to include it in this list to make us remember the SMM's normal processes along with the Google Search Engine's evolution process.
3.Twitter
The short message service Twitter allows messages ("tweets") with 280 characters to be marked with "hashtag", "#", and distributed in the network. Search entries with hashtag deliver all messages to this hashtag (if you search for #philosophy, all messages that have this hashtag appear). Twitter has proven itself several times in the past as the network for viral campaigns, shitstorms, and the like. It is not uncommon for Twitter messages to trigger a wave of reactions, especially when major news sites such as Spiegel Online, Newsweek, etc., record these tweets and make them more popular.
www.twitter.com
4.LinkedIn
Linkedin is a social network with more than 600 million active users every month. It is basically focused on business networks and career opportunities. Linkedin also copies the Instagram's double-tab like feature along with some other Facebook features. Linkedin Algorithm mainly focused on the activity level of a user and its content creation frequency. If you add content into the Linkedin without an outsource link, it will give the content creator more reputation. Also, Linkedin has its own influencer and Advertisement system or service.
www.linkedin.com
5.Reddit
Reddit is another Social Network which is quite popular. It is one of the most visited web sites in the world. Subreddits are giving life back to the forum culture while creating well-targeted groups for specific topics. It has its own Karma System which shows a users' reputation and content quality. Also, following users and voting their messages through Reddit is possible. Social Media Marketing can have its own terms in Reddit. Also, it is a useful environment to check content marketing opportunities.
www.reddit.com
6.Youtube
Youtube is the biggest video portal and the second largest Search Engine in the world. Visual content has more engagement than text content 40 times more. Youtubers are the people who publish videos on their special channels on Youtube. Youtube has it sown advertisement service system along with a revenue system with Youtubers. Also, creating a Youtube Channel for brands can create more revenue and interest than a text-based blog.
www.youtube.com
7.Giphy
Giphy is the largest GIF Search Engine in the world. GIF SEO and Gifs are also becoming more popular in time. To find Gifs to specific content or situation, people visit Giphy. Also, people can have their own channels on Giphy to create special gifs for their products, services, or PR Projects.
www.giphy.com
8. Instagram
On Instagram, people use short videos and magically beautiful images to communicate. A cooperation Instagram Marketing should use basic methods to communicate with the people. Using stories, testimonial reviews and relevant content will help the companies for Social Media Marketing on Instagram. Instagram Algorithm also uses the activity level as an authority score. Using related hashtags helps companies to target related market groups also.
Also, using interesting biographies, explanations for the images, building relationships with other Instagrammers or Instagram Influencers also will help you to get more visibility.
Approaches and Best Practices for Companies in Social Media
There are tons of tips, suggestions, no-go's, have-to's, and similar instructions for successful social media marketing. The strategies can be roughly divided into:
General Rules of Conduct
Rules for Community Management
Distribution of advertising Content Advertorials.
Here are just a few rough guidelines for corporate behavior on social media:
General Rules of Conduct for Companies in Social Media
You are not operating in a legal space. You don't talk face to face with other people on social media, but there is a person behind every profile. And this should be respected just like a person on the street.
Do not be dubious, do not insult people, and certainly not their fans/followers!
If you are simply advertising your company, there must already be a fan base outside the social network so that they can be successful in a social network. Post news that interests your fans. Funny, entertaining, informative, or serious. This content does not have to come exclusively from your own website.

If you don't take social media seriously, or if your company is too serious for Facebook – you should either do without social media entirely or be active on Xing, LinkedIn, or Google+. Who thinks you should do something with social media should let it in. Starting a shit storm just because you don't take social media "seriously" can have bad consequences for the company.
If a company decides to use social media, it should set clear goals and hire competent employees for social media marketing. Social media can be a sales channel. This is exactly how companies should treat social media.
Community Management
The key points for Community Management are:
Respond promptly to inquiries, comments, or complaints!
Listen to your fans on social media. Respond to your wishes, moods, complaints.
Set clear rules for the behavior of your community and take action if these rules are violated.
Separate (if possible) customer service from the company's presence.
Advertorial, distribution of advertising content
In general, advertorials on social networks are a good idea for companies. Snapchat, Linkedin, Youtube, Twitter, Reddit, Facebook, Instagram, and other social media networks have their own Advertorial options with special designs and features. With the help of analytics tools of those services, companies can target specific demographics with specific cultural groups to convince them to buy their products or services. Also, there are other kinds of things to consider in Advertising in Social Media Networks such as the character of the groups and user personas. Sometimes, advertising can also take bad reactions from the communities. That's why connecting with Social Media Influencers are also important.
As Holistic SEOs, we will continue to strengthen our guidelines along with our information and experience in time.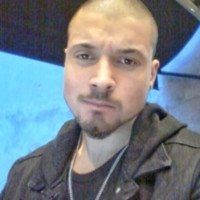 Latest posts by Koray Tuğberk GÜBÜR
(see all)