Evergreen content is content that remains relevant to a topic over a very long period of time. They are always useful – both for the reader and for the operator of the site. The latter benefits from the fact that evergreen content always attracts visitors to the page and thus provides traffic. Accordingly, evergreen content can also be used deliberately as an instrument in the context of a content strategy.
When it comes to SEO and online marketing, the general opinion is usually that fresh content brings new clicks. Evergreen Content shows that there is also the proverbial exception to the rule here. This content, which does not lose its thematic relevance or only loses it after a very long time, can create a stable "framework" that reliably ensures a certain amount of traffic. From the evergreen content, visitors ideally come to other, up-to-date pages where they can order something or book a service. The great advantage of timeless content is that it remains relevant to search engines regardless of trends or current trends. In this way, they can reliably ensure a good position in the rankings on the search results pages.
Brief Definition of Evergreen Content:
These topics have a timeless character and are usually not tied to seasonal or epochal references and represent a long-term added value for the user. Evergreen content can be useful in the area of search engine optimization in order to get fresh backlinks and traffic permanently. A common example of evergreen content is a lexicon entry.
Types and Examples of Evergreen Content Topics
Possible examples of evergreen content are:
Advice and tutorials
"How to" guidelines
FAQs
Encyclopedias
Interviews
Testimonials/product reports
Dictionaries
Educational Content
Content related to the Biographies and Artworks
You may find some detailed examples below related to the evergreen content types and topic profiles:
Encyclopedias/wikis: The encyclopedia certainly belongs to the classic evergreen content. There you will usually find general definitions and explanations of technical topics or technical terms. Even individual areas of modern topics such as search engine optimization or artificial intelligence can become evergreen content. In the digital age, wikis take on the function of collecting and processing evergreen content.

Historical topics, myths, or mysteries: for example, conspiracy topics are very popular on the web. For a broad group, a well-founded article on this topic can be very interesting in the long term.

Rankings and records: Top rankings are content that is always in demand and of timeless interest. Common questions include, for example, "Who is the richest person in the world?"
With this small selection, you can already see what Evergreen Content is about: Most of the time, general questions about the topic are dealt with, which every beginner or professional asks, and which always stay up to date.
Some of the On-Page SEO and User Experience Related Guidelines are below in the context of Duplicate Content:
Evergreen Content Term in Online Marketing
The term "evergreen content" is not itself a term that has a long history. It is used primarily in online marketing today and can include journalistic content as well as content on websites such as online shops or news sites. Evergreen content itself can take many formats, but also topics. So the popular cat video on YouTube can certainly be subsumed under the terminology as well as a guide to preparing an apple pie. There are basically different groups of evergreen content. It is only important that the content or topics are of timeless interest to the user. Content is often prepared for a broad target audience in a manner that is generally understandable. However, evergreen content can also be of long-term interest to a group of specialists. The topic "How to get 20 kilograms lighter in 10 days" will not only appeal to a large crowd in the boulevard area, but online marketing experts are particularly interested in the eternal question "Are backlinks dead?" Nevertheless, both topics have the potential to become evergreen content.
How do you find the right topics for evergreen content?
Since evergreen content has to remain relevant to the respective topic over a very long period of time, it is clear that not every question is suitable for this. A contribution about "the ten best movies in 2016" would not be a good candidate for evergreen content as it will become statute-barred at some point. On the other hand, if the text were part of a series that lists the top ten films each year since 1980, the whole thing would look different again.
You should not always look at the individual contents of the page separately, because a compilation of several articles may be suitable as the basis for evergreen content.
In addition to timelessness and relevance, the target group plays a decisive role in evergreen content. After all, the content does not automatically become "evergreen" simply because it has no current reference. Evergreen content is intended to attract visitors to the site, and it will only be if the thematic focus suits the target group of the site. A series of the best movies of the year has the potential to become evergreen content. This will probably not happen on the side of a cosmetics shop, because there the row would appear out of place and presumably only provide little additional traffic.
Precise knowledge of the interests of the target group is therefore essential if you want to produce effective evergreen content. It is also important that the topic of the contribution is not too broad and that it is dealt with in appropriate depth. Content that only touches on various subject areas usually have little chance of becoming evergreen content.
The fact that it must be unique content goes without saying, but should not go unmentioned for the sake of completeness. The basic format, on the other hand, only plays a subordinate role here, because, in addition to texts, videos and even picture collections can be used as evergreen content.
What should evergreen content look like?
Once a suitable topic has been found, it is time to create the content for the evergreen content. Which form you choose is, of course, a question of taste, but should also be made dependent on the topic. For example, if you want to give tips on laying the laminate flooring, a guide or a how-to video is particularly suitable. For "the most important questions about entering the USA", however, an FAQ would be appropriate.
You should also decide at the beginning whether or how often the content will be updated. The problem is that only a few contents are actually timeless, so they are always up to date. In addition, Google also rates the publication date of the content when compiling the search results – newer posts are rated better and therefore land more easily in the front places. For this reason, there are two approaches to evergreen content:
You publish largely timeless content that is ideally of interest to the target group for many years. In order to improve Google ranking, this content can occasionally be adjusted slightly or updated according to the new information for the same topic.
You use existing content that is updated regularly and remains relevant to the topic. Among other things, this variant is well suited for pages with test reports on electrical appliances. Since new products are constantly coming onto the market in this area, the tests have to be kept up to date so that the site remains relevant. So here would not be a single report on evergreen content, but rather the entire database with all tests. Of course, this method can also be used on a smaller scale, for example with additional paragraphs on one page.
Basically, an update of the content of Evergreen Content is not absolutely necessary. Especially in very competitive subject areas, "refilling" content can help to stay ahead of the competition on the search results pages.
The Benefits of Evergreen Content
Since it is quite complex to produce evergreen content, one or the other is sure to ask whether the whole effort is really worth it. Simply more traffic, which can also be achieved with other SEO measures or with ads. The great advantage of evergreen content is that it ensures constant traffic – the topic covered is always relevant and therefore always attracts visitors. In addition, the duration of this type of content is usually significantly longer than that of other pages. The bounce rate, however, is usually much lower. Evergreen content constantly attracts visitors who stay on the page for a long time – the best prerequisites for a conversion.
In addition, the operator of the site can build up a reputation through evergreen content, which in turn has a positive effect on the image of their own brand. The users trust the statements of the provider and are therefore easier to win than customers.
You also may want to read some of the related Marketing Guidelines.
Benefits of Evergreen Content for Search Engine Optimization and Online Marketing
In the Search Engine Optimization Evergreen content is not a new topic. Search engines rate websites based on many factors. Some of these are, for example, traffic, page views, length of stay, and sensibly used keywords. A good content-related concept of a website will be interesting for users over a long period of time and at the same time cover relevant keywords in the long term without doing keyword stuffing.
The values ​​for traffic, page views, and length of stay are expected to be at a constant level with Evergreen Content, while the bounce rates are low because the content stimulates users to read and the need for information is satisfied. An important side aspect is links or references to this website that are created naturally. Plus: If the content is interesting for users, it is also spread on social media, which can provide positive user signals to search engines.
Another aspect of evergreen content can be to strengthen the reputation of the website or company. Expertise can be built up through useful content: Users trust a provider of products and services if they act competently and have specialist knowledge that they can convey in an understandable way. Evergreen content can therefore also be seen as a branding factor to set itself apart from its competitors in terms of content. A hypothetical example that takes both aspects into account is a website that sells lights. In this case, evergreen content would be an article that explains technical aspects when installing luminaires or their protection class for outdoor use. At the same time, this website conveys a certain amount of expertise that benefits users.
Conclusion
Evergreen content can be a very effective way to increase traffic on your own website and at the same time do something for customer loyalty. The expertise of the site operator also sets it apart from the competition, giving it an additional competitive advantage. However, it is important that the topics for evergreen content are carefully selected and tailored to the target group of the page. In addition, in the case of very competitive topics, it may be necessary to update or adapt the content regularly in order to increase the relevance for search engines.
As Holistic SEOs and Coder-Marketers, we need to understand the true value of Evergreen Content. How can we find better evergreen content topics and how can we organize them in an internal link structure with a natural hierarchy? How can we redirect the user according to their future needs? Evergreen Content is also a TrustRank source for the publisher. As Holistic SEOs, we always aim to create an evergreen content profile for our web entities so that our crawl frequency and quality score can be positive in the eyes of Google.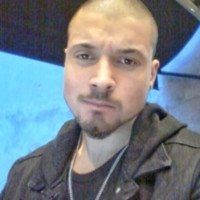 Latest posts by Koray Tuğberk GÜBÜR
(see all)