Thin content is the term for "thin" digital content that offers little or no added value to the user. Google officially rates websites as irrelevant and therefore thin content if they do not meet the requirements of the Webmaster Guidelines. The term thin content first appeared in 2012 when Google's Quality Rater Guidelines were leaked. Since then, the word has stood for the URLs of a website that are devalued by Google due to the clearly poor quality.
Since the Panda Update in 2011, thin content has been an important aspect of search engine optimization (SEO). Google penalizes websites and blogs with low-quality content in order to gradually optimize its own Search Engine Result Pages (SERPs). Google attaches great importance to the content of information in digital content. Irrelevant content that does not advance a search query is removed from the search results. The starting point is the goal of not frustrating the user with search queries with useless results.
The danger of thin content lies in the fact that even a single page rated as "thin" can negatively influence the ranking of the entire website.
Soft 404: This page is irrelevant
In Google's Webmaster Guidelines, the requirements for the content and structure of websites are listed in more detail. Above all, this includes relevant content that is well structured and offers the user what he is looking for. Basic knowledge of the Quality Rater Guidelines is particularly important for marketing. The most important principle is the fact that Google classifies the value of pages by keyword, but also according to search intent. Depending on the search query, a page ranks better or worse. However, if a page offers practically no useful content at all, it is treated similarly to an Error 404 page.
Since the Panda update, Google has classified thin-content pages not only as low-quality pages but as so-called soft 404 pages – similar to error 404 pages, whose content or content is zero. The HTTP status code 404 indicates that a certain requested page does not exist. The consequence: Google takes pages classified in this way from the directory and does not offer them in the SERPs. The more URLs of a website or blog are classified as thin content by Google, the more likely this can be a major problem for webmasters.
What is thin content?
The different types of thin content can be classified as follows:
Empty pages
It happens that websites have no content besides the HTML framework, for example, if an image or a text file that is referred to no longer exists. This is the classic case of thin content.
Duplicate content
Duplicate content is the term for duplicate content – i.e. texts, videos, images, or other media formats that have been copied. One-to-one translations from other languages ​​are also considered duplicate content. Duplicate content is a potential SEO risk, especially for shop owners. The product descriptions of the manufacturers are copied and adopted far too often. This convenient procedure is bad for ranking, especially in highly competitive product areas.
Machine-created content
The machine-generated content includes, for example, texts that are not generated manually but with software. This also includes machine-read foreign RSS feeds and scraped texts that are individualized with article spinning.
Affiliate websites
Websites that serve exclusively marketing purposes of affiliate partners are also rated as thin content. They have no or very little unique content and mostly consist of links or content provided by affiliate partners. Google quickly recognizes that pages are for marketing purposes only and do not offer the user any added value.
Bridge sides
So-called doorway pages (bridging pages) only serve the purpose of forwarding the user to another page. You have no relevant content beyond this goal.
Irrelevant content
Content that, for example, is of no significance in addition to an advertising purpose, in some cases only consists of images, or has an extremely high value on the Gibberish score scale from Google, is also rated as thin content.
How to fix thin content
If a single page of your own website is classified as a soft 404 page (which can be checked on the Google Search Console), there are various solutions to solve this problem. The obvious strategy is to delete the page. The loss of backlinks is usually not harmful because the quality of the linked thin content page has already been downgraded. But other approaches are also possible: For example, filling the page with unique content or excluding it from Google's search results with a noindex and possibly nofollow note in the meta descriptions.
It makes sense to clean up your website from time to time. Many thin content sites often turn out to be out of date.
Avoid thin content using Google tools
In the Google Search Console, it is possible to find Soft 404 pages in order to change or delete them. The sooner this happens, the less the risk of gradation due to high bounce rates. Jumps, short dwell times, and a lack of added value are harmful to the ranking on Google even without the machine classification as a soft 404 pages. This gives webmasters the chance to prevent these effects in a good time. Before users reacted, Google discovered thin content. The person responsible can delete the page, set it to "noindex" in the robots.txt file, or improve the content.
Under the "Manual Action" item of the Search Console, Google lists individual pages of a website that have been checked by a human and do not meet the quality standards. Here, Google also provides tips on how to fix these errors.
Why does Google Punish Thin Content?
Google wants to avoid users on the Internet coming across worthless pages in order to keep the quality of the search results as high and user-relevant as possible. Pages that contain all or part of thin content are considered spam by Google and are therefore punished accordingly. Google calls this procedure a so-called "manual spam measure". It can affect entire pages or only parts of pages.
The decision criterion for whether it is spam or not is always the added value for Google. Google only views it as thin content if the page offers very little or no added value for the user. In practice, such pages appear as so-called "soft 404" pages – the error code is then often displayed as an indication of a link: "404 – page not available", although the page exists physically.
Last Thoughts on Thin Content as Holistic SEOs
In principle, thin content is the opposite of unique content. If many subpages of a website are classified by Google as thin content, this has negative effects for the entire website or blog. Above all, webmasters should keep in mind that the technical possibilities for recognizing thin content are continuously improving. If you do not consistently offer high-quality content on your website, you will permanently drop in the rankings. Those who avoid thin content, on the other hand, also score in the search results.
Thin contents' definition is actually broader than the topic above. Even if a web page has long and detailed content, if the web page's main query or the topic doesn't include those details, or if the web page's long and detailed content doesn't serve any unique or added value from the competitors, it will still be assumed as thin content. To prevent the thin content situation, a Holistic SEO should think more in detail in terms of the Search philosophy. Even if your content is long and detailed, if it doesn't satisfy the user, the result won't be different. As Holistic SEOs, we will continue to improve our Content Strategy and Content Marketing Guidelines.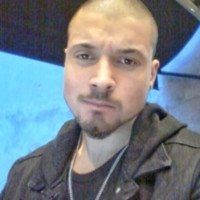 Latest posts by Koray Tuğberk GÜBÜR
(see all)