Content Seeding is a planned approach to spread to content on the web. The content creator specifically contacts relevant influencers to persuade them to disseminate their content and use the relevant channels to distribute the content. The influencers use their own networks to disseminate this content. With this approach, marketers aim to increase the awareness of its own brand and the published content among a relevant target group.
In order to make your own brand known on the net, good content is an adequate means. But very few websites can rely on users to find their way to them on their own. Without well-planned seeding, disseminating your own content and building links on a large scale are rarely successful. In order to get a campaign around a brand and its content going, targeted networking is a must. Seeding becomes the basis of a successful content marketing campaign.
What is The Goal of Content Seeding?
Seeding is about convincing opinion leaders and engagement multipliers to share the brand's visual or text content to increase brand awareness and trust. Influencers disseminate content via their network – e.g. via social media, blog, newsletter, etc. In this way, the brand's own reach and awareness should be increased. In the best case, the content (distributed by the influencers) spreads virally, so that a large number of users themselves act as multipliers and advertise the content voluntarily. To succeed this, using sociological values and methodologies also helps marketers.
Some of the other Content related Guidelines:
Ways of seeding – How Content Spreads Virally
Many marketing experts differentiate between simple and advanced seeding. By simply distributing the content, companies share their content on their own channels and only ask a few influencers they know to distribute. The effort and costs are low here, but the content must be of very high quality and with real added value for the user in order to actually be distributed virally.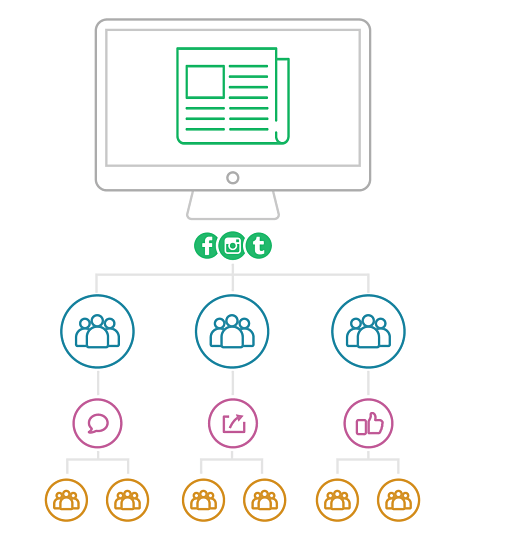 This chance is much higher with extended seeding. Here companies spread their videos, texts, or images far more extensively. Through a larger number of influencers, they can achieve greater distribution in various social media, blogs, or websites. The chance of reaching a critical mass of users and thus pushing a virally successful campaign is much higher here, but also the associated effort and costs.
More than a marketing strategy: how do I go about seeding?
Seeding is an important element in online marketing. It is therefore necessary to be well structured and planned. The final distribution of videos, texts, or images via Facebook, Twitter, Instagram, or simply via a link is only a small step in a well-organized campaign. The following points serve as a guide to a successful content seed:
Building a network:
A healthy network is the most important basis not only for seeding but for all marketing activities in companies. Online (e.g. via various social media) and offline (e.g. at trade fairs and conferences) can be very well maintained and information exchanged today.
Define goals:
In order to generate a successful campaign, the exact definition of a target group is essential. This includes the analysis of the traffic of the company side as a database as well as the division of the users according to different characteristics. It is also important to pay attention to the media that my target group uses – are my users more on Twitter or do they use Facebook? In addition, it is also important to define goals that the marketing department wants to achieve with the content, be it more followers, more sales, or more leads.
Creating Quality Content:
Once it is clear for whom and for what purpose the content is being produced, it is up to the actual creation. The format, purpose, and quality of the content require special attention: is a video, an infographic, or a text better suited? Do I produce it for PR purposes, for entertainment or to convey information? Do I also pay attention to all the peculiarities of the respective format? Do I think of the users and the added value that the content should have for them? All of these factors are decisive for a successful seed.
Search influencers:
The target group and the finished text, the video, image, or the infographic (etc.) limit the group of possible influencers. In order to find the right opinion leaders and multipliers, the first foundation stone has already been laid with your own network. However, it is important to always stay up to date and to find and analyze new streams of opinion. With a constant eye on the media, especially the Internet, you can find influential bloggers, online marketers, PR managers, or SEO experts who have access to exactly my target group and topics similar to mine on the agenda. In addition, it can never hurt to look outside the box: Occasionally you can find influencers that you didn't expect.
Contact us:
If the influencers are not already old acquaintances from your own circles, this means for the content creator that he has to contact unknown people. A careless approach can destroy all previous seeding work. No content producer can afford a bad impression due to obvious mass emails or bad research regarding the specialist area of ​​the contact person. A cautious and polite cover letter is advisable here, in which the reason for the selection of the influencer is given and possibly its benefits from the seeding campaign. Of course, well-known companies or websites have a clear advantage over unknown marketing departments.
Doing persuasion:
It is easiest if the content itself does the persuasion. This means that it must be content that offers real added value – be it information, entertainment, or tips for problems – and that fits the target group of the influencer. If he himself can even take advantage of it, so much the better.
Monitor and analyze results:
If the seeding campaign has borne fruit and many influencers have agreed to distribute the content, the result of the work must be recorded and analyzed. Has the content spread virally or has it remained manageable? Has the selection of influencers proved to be efficient? Was the target group correctly defined? Only with good monitoring will there be an optimal learning effect for the next seed. The content of the campaign should be completely traceable with careful tracking. A database with the most important information about influencers also forms a good basis for the upcoming campaigns.
Social Media & Co – The channels on which content can be scattered
Depending on the format, content can be spread over different channels. Depending on the company and campaign, different ways are possible. Whether social media, blogs, or forums, a good marketing department should always keep all options in mind.
The large social media platforms Facebook, Instagram, and Twitter or Youtube are mostly the first port of call when it comes to distributing good content. Other social media such as Snapchat or Pinterest are right behind. Here, the more followers there are on the individual channels, the more successful the seed can be. The content should always match the selected medium. It is also the easiest way for influencers to further distribute texts, videos, or images via social media. Alike, +1, a retweet, or a share is often enough to address a large number of users. 
An expert blog on the right topic can bring a large increase in trust. Here influencers can not only address the right users, they also have a great influence on the opinion of the readers due to their expert status. With a recommendation or a positive mention, part of this reputation is transferred to the company that produced the content. A separate blog is also a traffic source that should not be underestimated for companies.
Video is becoming increasingly important on the Internet. Short films – with a valuable message for information, entertainment, or support – appeal to many users if they are well done. A separate YouTube channel is therefore worth considering for every company.
Forums offer the opportunity to address a large number of influencers at the same time since many experts often exchange ideas there. Valuable and well-placed content can not only reach a large number of multipliers here but can also provide topics of conversation and thus get the round.
Last Thoughts on Seeding and Relevance for SEO
Seeding is an enormously important element in online marketing. If you don't want to rely solely on traffic from Google, you should take action and sow your content on social media such as Twitter, Facebook, or Instagram, but also on a blog, video, or in forums. In order to achieve optimal distribution and possibly even create viral campaigns, the best marketing expert also needs the help of opinion leaders and multipliers. Through clever networking and a good content strategy, the sensible use of social media, and other means of publication, a seed can easily increase the traffic, the number of interested parties, and also the conversion.
Content seeding is also used in the context of search engine optimization (SEO). Search engines such as Google reward content and websites that have an above-average response on the Internet and have many trust signals and user engagement through the surface of the web. Content seeding through high-quality content and its dissemination thus has a positive effect on search engine optimization in the medium to long term and thus the traffic on your own website.
As Holistic SEOs, we will continue to improve our information related to the Content Seeding and Marketing.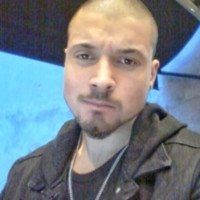 Latest posts by Koray Tuğberk GÜBÜR
(see all)