Search engine optimization has always been based on two pillars: off-page and on-page SEO (External and Internal Factors for Ranking a web entity on the SERP). As the name suggests, on-page SEO includes all internal website factors. They start with the content of the website, lead through the page structure, and internal links to meta tags. Anyone who deals with the topic will discover unused potential when visiting almost every website. This article gives a first insight into the topic. SEO (Search Engine Optimization) generally deals with various optimization factors, areas, and measures inside and outside your website for a better ranking on the results pages of search engines (SERP).
Against the background that 93% of all online experiences start with search engines
The relevance of the topic of SEO should be immediately apparent. So whether you run your own WordPress shop or another type of website, on-page SEO is a cornerstone of any sustainable SEO strategy. SEO optimization is a way to improve the number of visitors to your website without the additional use of advertising costs, such as for SEA.
70-80% of users ignore Google Ads and concentrate solely on organic search results.
Good rankings start with the content of a website, the most important of all on-page factors. But that's not all: structural elements and internal links also play a crucial role. In this post, we summarize the most important factors of on-page SEO. Key facts about OnPage SEO are listed below.
OnPage SEO is always a must in SEO practices for every SEO Project.
On-Page SEO represents an optimization of the on-page elements such as web page layouts, and SEO HTML Tags (title tag, meta description, URL).
On-page SEO involves the SERP Snippet optimization for a better Click-through Rate.
On-Page SEO and Endogenous SEO Factors are related to each other, but not the same. Ingenious SEO Factors involve ranking a website based on internal ranking signals rather than external SEO Factors such as PageRank. On-Page elements and ranking factors are included in the Endogenous SEO Factors.
Content Quality is included in the On-Page SEO. Neural Matching and some other similar Search Engine algorithms and concepts focus on qualitative and quantitative ranking algorithms by measuring the possibility of relevance and query responsiveness. Optimization of content with On-page SEO.
Using Power Words, and understanding CTA Elements are included in On-Page SEO practices.
Using Information Retrieval understanding and measurement for better title tags, headings, and web page segments is a practice for On-Page SEO.
Onpage SEO Elements and Their Optimization
Generally, SEO can be divided into three elementary areas: On-Page SEO, Off-Page SEO, and Technical SEO.
How many types of SEO exist in terms of working area?
Off-page SEO deals with all content and concerns that do not take place on your own website. So off-page SEO is all about building links, social shares, mentions, and a good reputation.
With on-page SEO is about all the content that appears on your website and over which you have direct influence.
Technical SEO describes, as the name suggests, all the technical details and matters of your site.
These types are not about SEO Mentality and Methodology, it is mostly about the SEO Process areas. Black Hat SEO, Gray Hat SEO or Barnacle SEO, GIF SEO, Video SEO, or Social Media Optimization shouldn't be confused with the SEO Types. In this article, mostly On-page Elements will be spoken but also Technical SEO is a factor for On-Page SEO and UX along with Crawl Budget. So, to understand On-page SEO Better, reading Technical SEO Guidelines can help, in this article, Technical SEO Factors will be spoken lesser.
1. Importance of Comprehensiveness and Quality of Content for On-Page SEO
The heart of good search engine optimization is the content of a website. The 2011 Panda update sharpened this previously lost focus of many site operators. However, it is still unclear what really makes good content. Here is an assessment by Moz's SEO experts: "From an SEO perspective, good content always fulfills two things. It can be linked and fulfills a demand ". Against this background, the following applies: Always deliver significantly better content than any other website operator and meet a specific demand. The rankings often come naturally.
If you hide your images and texts behind a paywall, you risk relevance in search engines. The content may meet demand, but can only be viewed by selected users. So you are not "linkable". The perfect counterexample is provided by the online encyclopedia Wikipedia. It has developed a reputation for working out almost every topic of decent quality. Your texts, therefore, meet specific user demands. Since every Wikipedia entry is openly accessible, it can also be linked. Two reasons why Wikipedia is regularly at the top end of search engine results.
Anyone who understands this meta-perspective comes a lot closer to high-quality content and good rankings. On-page SEO is primarily driven by clear ranking factors. In terms of content, a focus on certain keywords is important. Let's take the example of Wikipedia again: It provides searchers with an all-around overview of information about certain terms or people, such as Steve Jobs. The individual website is clearly structured. It provides information about the childhood, adolescence, and career of the Apple founder, lists well-known quotes and awards, and closes with relevant sources. This all-encompassing overview justifies why Wikipedia comes first for the search term "Steve Jobs".
The focus is on one or a few search terms that ideally fulfill a specific search intention. A website, therefore, answers questions, offers services, or sells products: the main thing is that it performs at least one search intention 100 percent. A classic wrap in the style of Wikipedia is not always necessary. Google is increasingly moving the search results into "clusters". Each listed website fulfills a specific search intention, i.e., it meets specific questions or requirements. Those who can fill one of these clusters as well as possible have a good chance of first-class rankings.
The important factors at a glance for text-based content on a web page:
Original content: no copies or reformulations of other articles—Google's algorithm is smart enough to detect such duplicates and penalize websites with less visibility.
Helpful and relevant content: Strive for texts and content that offer added value for the user and do not publish inferior products just for the sake of posting
Fair and well-researched content: Make sure that your texts answer a topic or question as impartially as possible and take all aspects into account.
Updated content: should be checked at regular intervals and updated if necessary. Last but not least, the topicality of your pages is another direct ranking factor that you can influence.
The grammar of the content: It should go without saying that your texts are written as perfectly as possible in terms of grammar and spelling, so as not to prevent the meaningfulness of your texts. You may read our "How to Fix Grammar Errors in content via Python" Guideline.
Readability: The font size is also a decisive factor in terms of readability—so try not to fall below a font size of 14px, at least for articles or blog entries.
Text Mark-Ups: In addition, use italics and bold type, where possible.
2. Heading Usage and Scannable Content Structure for On-Page SEO
In terms of structure, one thing is particularly important: definitely assign an H1 tag to the title of your page! This corresponds to the heading of your page and is used by Google as one of the first factors for "rating and understanding" your web page. However, add only one H1 heading to each page. Further subchapters should be marked with the following tags H2-H4.

You can imagine the ideal headline structure like a book. Would you buy a book without a title? Or a book with two titles? No. Therefore, like authors, you should choose a title and then work with subheadings. It also makes sense to use your keyword or to use a variation in one of these subheadings. On the one hand, the division of your content into different subcategories makes it easier for the reader to record and process what has been written. On the other hand, search engines can understand and classify your content even more comprehensively. In the next step, let's look at how you can use keyword analysis to align your content in such a way that the search intentions of the users are satisfied, and you thus generate a very good user experience.
To learn more about Heading Tags and their functions for SEO and Web Accessibility, you can read our guidelines.
3. Keyword Research, TF-IDF, and LSI Analysis for On-Page SEO
With thorough keyword research, you can ensure that your content meets the user's intentions. Instead of overwhelming your entire article with your keyword (keyword stuffing), as was previously the practice, you should use the keyword and any synonyms naturally.

Note: Be sure to use your keyword once within the first paragraph in a way to reflects the user's search intent. This corresponds to today's method of sensitizing Google to your keyword. Next, I will present three very helpful strategies that will help you to optimally align your texts when you are designing them. Among other things, it is also important to expand the range of your topic using LSI keywords in order to signal to Google that your content covers the topic in full. LSI stands for "latent semantic indexing". This tool helps Google identify the depth of the topic in your article based on related synonyms in your text. Even if LSI is an old concept from Bell Labs in 1998 to index the books into an offline database, it helps SEOs to understand the co-occurrence logic of the words. But, the concept of LSI shouldn't be used as an activity-related term to the On-Page SEO, it can be used as a sample of search engine perspective for keyword relations. This also means that your website is indexed not only for the keyword you have selected but also for related words. Targeting a topic in a holistic way will create better Expertise, Trustworthiness, and Authority in terms of SEO. Reading our Keyword Research and Keyword Definitive Information Guidelines will help you to understand this section better.

Three simple tricks help you find relevant LSI keywords:
1. Google Autocomplete for Better Topical Comprehension in On-page SEO
As soon as you type a search term in the Google search bar, further possible inquiries are automatically displayed. These suggestions are an excellent addition to your content.
2. Users Also Ask for Better Topical Comprehension in On-page SEO
When you search for a term, Google will show you the corresponding results. In addition, another section has recently been displayed – the "Users also ask" area.
The entries in this section serve as excellent inspiration for smaller headlines throughout your article.
3. Similar Searches for Better Topical Comprehension in On-page SEO
Last but not least, Google will show you a list of similar searches on this topic at the end of the search results.
By mentioning isolated requests in your text, you can optimize your page for several keywords.
By using these similar searches in your content, you can communicate the topic of your page to Google even more clearly. Also, since Google is an entity-based Search Engine, it can understand real-world entities to classify the search intent better. The "People also search for" section shows the most related entities related to the On-page SEO, so using this information can help a Holistic SEO to understand the topic of the content. Thus, optimizing on-page can be easier by using real-world entities in a way that satisfies the multiple but organized search intents Also, using TF-IDF Analysis for competitors' web pages can help to create better content in terms of communication with users and covering better the topic.
4. Multimedia Optimization in On-Page SEO
Only additional content such as photos and videos from the optimal overall package. Unfortunately, search engines have trouble reading the content of these elements. Site operators must, therefore, intervene in a supportive manner. This is relatively easy with pictures: The file name should contain the most important keywords, as well as the description of the picture content via alt text. A suitable caption with a clear reference to the corresponding keyword is also crucial. If you use WordPress, you can use SEO plugins such as "SEO Friendly Images" and "WP Smush.it" for support. Optimizing videos is a bit more complicated. If a video is a focus, it can be worthwhile to provide a summary or transcription. If you upload your videos to platforms such as YouTube, you should also consider their internal ranking factors.
The ranking factors at a glance
Use the keyword in the picture name
Use the alt tag, using important keywords
Use the keyword in the caption
Provide a summary or transcription of videos
5. URL Optimization in On-Page SEO
In addition to the texts and multimedia content, you must of course also consider other aspects of your homepage that influence the ranking of your website. Therefore, this chapter deals explicitly with the structure of your URL. URLs in SEO are minor factors that can improve the ranking of web pages. URLs can create signals for the Search Engine logically. A structured, Hierarchized logical, and talking URL can show the web page's purpose and category along with its position in the entire site hierarchy. A semantic usage of the URLs increases the crawl quota efficiency and budget usage by making it easier to understand the web entity.
To learn more, you can read our URL Optimization in SEO Guideline.
Steps for URL Optimization in SEO:
1. How to Build a URL for On-Page SEO
An unoptimized URL Example:
https://holisticseo.digital/index.php?id=20
Neither the search engine crawler nor the user can understand the meaning of this URL and its content just from the URL's content. Also, since it doesn't include the "www." component, it will cause a 301 Redirection and consume the bandwidth while wasting the crawl budget.
An optimized URL Example:
https://www.holisticseo.digital/seo-types/on-page-seo-optimization
An SEO Optimized URL simply tells the content's place in the site hierarchy, its relationship with the category, and its content. This type of URL is called a descriptive URL. It helps the user to understand what your page is about. Users tend to choose the results that most closely match their search. The descriptive URL helps the user tremendously to recognize this. In addition, thanks to this URL, Google also directly recognizes what your page is about. You can also use the descriptive URL to strategically place your keyword. Even if this is only a less important ranking factor for Google, descriptive URLs also strengthen the user experience. If your link is shared on other platforms, such as in the case of backlinks, your URL automatically contains the exact keyword you are ranking for.

This, in turn, increases your ranking for this keyword enormously by:
Google recognizes that your URL is shared (including the search term)
The shared link contains the keyword as anchor text, which in turn also affects your ranking
When editing your URL, also make sure to keep it as short as possible. Short URLs are consuming less bandwidth and also Search Engines and Users prefer shorter URLs to understand the content. Long URLs can't be read by the user since they usually it doesn't create or spark a meaning in a short period of time.

Note: If without a canonical tag, two URLs have the same content, Google chooses the short URL as canonical one because Short URLs are always the first choice of the search engine for signifying the context of the URL and because of the lesser bandwidth consuming.
In conclusion, related to the URLs length, first, shorter URLs tend to rank better:
Secondly, with a shorter URL, you avoid being cut off in the Google search results:
This means that you already offer maximum transparency in the Google results, which makes the search considerably easier for the user.
2. How to Optimize URL Structure for On-Page SEO
The most important section for optimizing URLs for On-page SEO in a brief time is creating the right Site-tree and Information-tree Structure. Without a proper categorization of the content, optimizing the click path, and understanding of the users' neural network and search journey, proper URL Optimization can't be done. URL Optimization is a significant part of SEO, but it is just a small and semantic section of Holistic SEO. If your URL Structure, Breadcrumbs Structure, Neural Network of the Users, Click Paths, and Search Journey doesn't have a semantic and approving each other structure, both the Search Engine Crawlers and the users will be confused. That's why URL Optimization should be done after creating the Site-hierarchy. If all of those components are in harmony, the crawl budget, understandability, and clarity for Search Engines and Users will be optimized.
A bad site structure and URL example are below:
https://www.example.com/apple-soup/apple-benefits
https://www.example.com/apple-soup/apple-soup-preparation
A true and useful site structure and URL example are below:
https://www.example.com/soups/fruits/apple/
The above URL is simple and short and it has a more detailed categorization. Also, the two articles and content can be unified in a single URL's content in a more authoritative way. Both of the ingredients-preparation of the apple soup and its benefits can be told. Also, it doesn't have an unnecessary query reputation on the URLs. Remember, keyword stuffing and over-optimization penalty can happen in URLs. Always, thinking Holistically in SEO will create better results.
6. SSL Certificate Usage for On-Page SEO
Even if the topic of the SSL certificate is more about security, it is still part of your URL. There is not much to say about this area except that you should definitely switch your URL to HTTPS. Not only does this switch send a sign of seriousness to your users. In addition, Google recently announced that this changeover is now included in the rating as a ranking factor. And if you are active in Europe, SSL is already mandatory according to the GDPR. Also, using Company SSL is always better than a simple SSL Certificate. Company SSL can include important terms for the users in the search bar and can create relevance in the context.
7. Web Page Structure and Breadcrumb for On-Page SEO
Structural ranking factors are essential to tell search engines such as Google which search terms are the focus of a website. This includes mentioning the main and secondary keywords in headings (H1 – H6) and the introductory paragraph. Other mentions in the course of the text are also useful, also in the form of synonyms. A certain keyword density is irrelevant. Such requirements are a thing of the past. However, anyone who is just getting into the car doesn't have to worry about the new magic formula "TF- IDF" either.
The focus on the visitor is again much more helpful here. Never write headlines only for search engines, but always for the user. Structure texts according to their content. If necessary, use bold or italics, and use a list of tables. Another lever at the page level is "breadcrumbs". They are not among the classic ranking factors, but they serve both visitors and search engines. In line with the fairy tale by Hansel and Gretel, breadcrumbs are the notes at the top of the page that explains the navigation path to visitors to a website. There could be something like: "Home> Category XY> Topic XY". This is particularly helpful when visitors get on a subpage. This allows you to quickly see where they are on a website.
The ranking factors at a glance
Keyword (s) in H1-H6
Keyword (s) and synonyms in the text
Never write only for solely search engines
Use outline elements: subheadings, lists, or tables
Breadcrumbs
6. Use of Schema Markups in On-page SEO
Another lever to optimize your meta description is the use of so-called "schema markups", also called rich snippets. As you have already learned, meta-information corresponds to snippets, i.e. sections of your website in the search results. Rich snippets are therefore enriching snippets, i.e. information in addition to the meta title and meta description. In contrast to the normal descriptions, rich snippets contain further information such as pictures or prices, and reviews:
Using this form of meta description helps your page stand out among all other search results. Of course, depending on the area of ​​your page, the use makes more or less sense. For example, you can also use this function to include the date of the last update in your meta description. This is primarily relevant for blog entries or articles in general, where timeliness plays a major role in the intention of the user.
In any case, it already gives the user the opportunity to interact with your page and understand whether his search intent can be satisfied here as part of the search results. It also gives the user a visual incentive to click on your page.
Also, using videos and images on the web pages along with sitemaps and structured data can help for better visual snippets along with visual communication with the searcher. Even in the search bar in mobile search activity, Google can show multimedia content from your web page.
7. How to Optimize Meta Tags for On-page SEO
The basics are in place: the content is there, has been expanded with photos or videos, and has been structured in a meaningful way. Now it is important to make optimal use of any rankings on the search engine results page. What is important here is a keyword and search intent-optimized URL, a topic and keyword-optimized title, and a description that is not only keyword-optimized but also click-strong. The bolded keywords attract attention in the search results. An activating description should also move seekers to click.
Also using Rich Snippets with the help of Structured Data Implementation can help for better rankings, CTR, and SERP Estate Ownership.
1. How to Optimize Title Tags for On-page SEO
Title tags describe the web page's content and purpose in the SERP
Generally, title tags are one of the most important factors when it comes to on-page SEO optimization. The formatting of your headings based on this example is elementary – because Google strongly depends on this factor in order to understand and index your page. You can also significantly increase the click-through rate (CTR) by optimizing the title tag. An increase in the click rate has an indirect impact on the ranking of your page. You can read our What is CTR and Is it a Ranking Factor Guideline to learn more.

In any case, make sure to put your keyword at the beginning of the title tag. This immediately shows Google what you are focusing on. Google perceives Meta Titles as front-titled which means that the first word on the meta title is more important than the others. At the same time, it is also easier for users to recognize the intention behind the page. However, avoid the so-called "keyword stuffing" – i.e. the unnecessary multiple mentioning of your keyword in variations. Search engines are smart enough to recognize this and possibly punish it.

After all, this practice comes at the expense of the user experience. In addition, you should include so-called modifiers in your title tag. This increases the chances of appearing in the search results even for long keywords. Popular modifiers include:
CTA and Power words in Meta Titles
Current year (2019, 2020, etc …)
Tips and Benefit-oriented Titles
Numbers and Lists in Meta Titles
Parentheses
Of course, you can also add a different direct call to action (CTA) to the title tag. If the user recognizes that he can "buy", "download", "listen" or "learn" on your page, the chances are higher that he clicks on your link in the search results. CTA and power words in meta titles also will affect Google's perception of the web page's functions. All in all, however, you should make sure that your title tag is no longer than 50–60 characters. This ensures that Google shows your title tag in the search results in full and does not shorten the last part of it. If this is at the expense of the description, try to put redundant information from the title tag at the end.
Of course, you can also insert your company name here in individual cases. This makes more or less sense depending on the side and brand. Also, most of the time Google put the Brand Name into the Meta Title even if it's missing. This happens because The Search Engine thinks that the most important part of the URL is the domain name. People's decision is determined by the origin source. That's why Google thinks that Brand Name in the title can show the authority of the web page on a certain topic.
The focus should definitely stay on the main keyword which describes the main search intent. However, optimizing your title tags doesn't just help with Google search results.

This tag also appears in the browser:
As well as in cases where the link is shared (e.g. on Facebook):
This turns your title tag into a figurehead for all users who encounter it on social media. For Social Media Shares, also Twitter Charts and Facebook's Open Graph technologies can be used. In some cases, Search Engines also can use the description and title in the Open Graph or Twitter Chart instead of the normal meta tags. This can happen because the Search Engine can think that these alternatives are better definitive or normal tags can be missing.
The more meaningful the view of the post on social media, the more clicks are generated by users. This also makes it clear that it is not just about doing something correctly for solely the algorithms of the search engines, but also about increasing the user experience. Now, there are different ways to find the best title tag for a web page.

On the one hand, as before, you can orient yourself to the suggestions from Google. Simply type in your search term and see what other terms Google displays. Another method is to look at the ads. In the search results for your keyword. Ads on SERP are a clear sign that some brands are trying to increase their CTR with their meta titles and descriptions in their ads. Examining those ads can also help with an organic Search Result Snippet Design. That is the result that is automatically ranked 1-3 and marked as ads.
The companies that use Google Ads to advertise their pages spend considerable sums on these ads, depending on the search term. In return, this means that these title tags are most likely very well-thought-out and optimized. This tool, therefore, serves as an optimal resource for optimizing your title tags. Finally, you can improve your title tags based on the traffic you are currently receiving. Look in the Google Search Console for which keywords your pages generate traffic. With this knowledge, you can expand and optimize your title tags with these keywords.
Using CTR Testing Tools and also Checking the Web Page's Rankings for different categories of queries along with the users' behavior changes on a web page after the Meta Title Change is crucial for optimizing meta titles in site-wide. Like in the URL Optimization section, optimizing Meta Titles in side-wide should be done in a semantic way. URLs, Breadcrumbs, Category, Site-tree, and Internal Links should be in harmony with Meta Titles. They shouldn't create confusion for users and Search Engine Crawlers for determining which page is related to which query and search intent.
2. How to Optimize Meta Descriptions for On-Page SEO
Meta Descriptions are short descriptive sentences for the web page's content, function, and purpose which will be shown on the SERP. The search term can be marked as bold in the Description. Meta Description is a small direct ranking factor for SEO. It can be rewritten by the algorithm according to the Search Engine's algorithm and users' queries. Also, the Search Engine can show the most relevant section of the content of the web page according to the different queries as a meta description in the SERP.
Whether meta descriptions are a ranking factor or not, there are different experiments. But usually, content with descriptive sections and sentences doesn't need a simple description because the content can describe itself for every kind of relevant query and search intent. But also, using queries in descriptions in different methodologies can affect the CTR and ranking, and the relevance of the page for different types of queries.
To learn more about Meta Descriptions and their functions along with optimization methods you can read our guidelines.
Meta information determines how your page is displayed in Google search results and therefore has a fundamental influence on CTR (i.e., its click rate), one of the most important user signals. Together with the title tags, the meta descriptions of your pages also play an elementary role with regard to the CTR. As already mentioned, a high CTR for Google indicates a competent page for the respective search query.
Note: CTR is not always a direct quality signal for Google, to understand this difference, you should read our CTR Guideline and CTR Models for Google.
However, there are also a few things to consider here. First, the length of your meta description should not exceed 320 characters. Otherwise, like the title tag, this will be shortened by Google, which reduces the transparency of your page and ultimately also negatively affects the user experience. You should also mention your keyword in the meta description if it makes sense. This again makes it clear to the user that he is at the right address for your request on your page.

Depending on the search query, Google also marks the keyword in bold in the meta description, which in turn increases the likelihood that a user will classify and click your page as the right contact!
Basically, you can use the BNV formula to create the meta description:
Description: Which function does your site fulfill?
Benefit: Specify why this function is helpful
Advantage: Briefly explain the advantage of your site for the user
In addition, similar to the title tags, you can use Google Ads as a guide. The following also applies here: Depending on the keyword, these sums are not spent in small sums—so they have most likely been chosen very carefully. Also, try to use original descriptions instead of copy descriptions, Google may understand that you are trying to imitate the Snippet without changing any quality of the content.
Features of well Optimized Snippet for On-page SEO on the SERP:
Topic and Keyword optimized URL which shows the categorization and structure of the web page.
Topic and Keyword optimized Title which tells the benefit, advantage, and intent of the content.
Topic Keyword-optimized and clickable description which shows the possible searched terms in an original way.
Use rich snippets to increase click-through rates according to the users' attention criteria
Use Breadcrumb for shaping the URL Section of the Snippet logically.
Use quality images and videos to take more SERP Uniqueness in the eyes of users.
Try to take more SERP Estate with different kinds of Structured Data Implementations.
8. Internal Link Usage for On-page SEO
Back to the content level of a website. As soon as enough articles have been published, it is time to optimize the internal linking—both at the article and website levels. At the article level, site operators should automatically (semi) automatically draw their visitors' attention to relevant articles; a shortlist at the end of the article is common. For WordPress, there are again several SEO plugins to choose from. It is also important to link suitable articles within texts, ideally with the right keyword as anchor text.
It also makes sense: the merging of topic-related articles on category pages, such as the Python SEO Page of Holistic SEO. The relevant keywords can be automatically linked within articles via suitable plugins, WordPress users can again use various plugins here. It is often also helpful to combine information from several articles on one landing page. This gives users a central point of contact and, if you are interested, you can click through to individual articles, so do not forget the link. If you offer real added value, you can dominate more competitive search terms in this way. In this way, article series in particular develop their full potential and send permanently qualified users.
Note: Using same words in anchor texts for the same URL site-wide can cause Over-optimization penalty, because of this situation, while using plugins for internal link creating, website owners have to be careful. Using internal links in a natural and beneficial way is much useful than automation.
The ranking factors at a glance
Use keyword-strong internal links
Use overview pages on certain topics
If appropriate, use landing pages to combine the information from several articles
9. Importance of Loading Time for On-Page SEO
How fast the average loading time of a website can have an impact on its ranking. The speed with which websites are built is a ranking factor on Google. The search engine assumes that users leave a page very quickly if they have to wait too long for it to be (fully) built up. High website speed is extremely important, especially in mobile use, where there are often slow or unstable internet connections. Website operators can not only track the loading times of their pages in Google Analytics but can also test them free of charge with tools such as PageSpeed. The tool rates the loading time on a scale between 0 and 100 and indicates at which point the page can be optimized.

10. Importance of Web Site Structure for On-Page SEO
A good page structure shows the search engine that a website is user-friendly. This means, for example, that every subpage can be reached with as few clicks as possible, that the navigation is well-thought-out, or the design is right. Search engines cannot crawl individual programming languages, files, or page elements or only crawl them insufficiently. For example, Google has had problems reading AJAX applications in the past. As a result, the pages were not (fully) crawled and/or indexed. Website owners should set up a page so that search engines can access it as easily as possible. This includes, for example, granting the appropriate rights in the robots.txt file on the page. Creating a sitemap can also make indexing easier for the search engine.
Last Thoughts on On-page SEO and Holistic SEO
On-page SEO is one of the oldest and fundamental areas of SEO. Improving new thinking and application methodologies related to the On-Page SEO Elements is important. Using internal links in a natural but also innovative methodology may help. Using all the On-Page SEO Elements in a harmonious and semantic Structure is also significant. Thanks to consistent and stable on-page elements including the content structure, Google can understand the web entity way much easier, and users can navigate through the content in a more beneficial way. On-page SEO is also being affected by Technical SEO. If a web page is slow, its crawl budget will be impacted negatively, like its UX and Quality Scores. That's why for a successful On-page SEO Implementation, Technical aspects of the Web Pages should be improved. Thinking in a Holistic Way, coding a web page in the background, changing the design, checking the analytical data, and managing the content structure is a basic summary of Holistic SEO.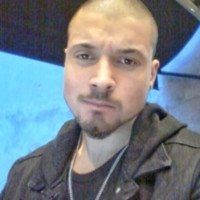 Latest posts by Koray Tuğberk GÜBÜR
(see all)