The over-optimization penalty is used in connection with an algorithm change of the search engine Google, in which websites can suffer a penalty due to excessive SEO measures. It can manifest itself through a downgrading in the rankings or even exclusion from the search engine index. There is a risk of loss of traffic that is generated by search engines. The Penguin Update, which was supposed to punish over-optimization, was rolled out by Google on April 24, 2012.
An Over Optimization Penalty – the penalty for over-optimization – is then imposed if unauthorized SEO measures can be identified in a website in on- and off-page areas, which are shown in the form of over-optimization. This can affect, for example, the keyword distribution and unnatural link growth. For the website, the Over Optimization Penalty means a massive loss of ranking. In the worst case, the page can even be excluded from the search engine index.
Regular algorithm adjustments and Over-optimization Penalty
Google regularly adjusts its algorithm in order to provide the user with the pages that are relevant to his search and that provide him with added value. This is usually not the case with over-optimized pages. Here certain SEO techniques were simply used excessively, which should only have an impact on the ranking, but ignore the user interest. Due to algorithm adjustments such as the Penguin update, websites were punished accordingly with an over-optimization penalty.
However, the changes to the algorithm only affect individual optimization areas. So it is quite possible that one website will be penalized for one SEO technique, while the other overly used technique is not (yet) affected. In the meantime, however, the Google search algorithm is so "mature" that hardly any measures of over-optimization of a website bring a better ranking.
You may learn more about Related Google Algorithms, terms and Updates via our Guidelines:
What can over-optimization look like?
Too much of a good thing – this saying was of no importance at the beginning of SEO, because there was simply not too much. That means: Over Optimization worked, so it was also implemented, good rankings were achieved and further optimization was carried out accordingly.
Some examples of SEO techniques which can cause an over-optimize penalty in Google Search Engine:
Keyword stuffing: The website has a very high keyword density, ie the keyword appears unnaturally often on the page and is intended to increase the relevance for the keyword. In early SEO times, non-topic keywords were more often built into the website to generate more visitors.
Keyword links: Also, excessive use of keywords in the link text, both internal and external links can lead to an over-optimization penalty. This does not mean that the keyword in the link is completely excluded, but you should bring in as much "variety" as possible, for example using long phrases as the link text.
Hidden text: This method belongs to the area of Black Hat SEO and refers to the integration of text on the website that is not visible to the user and is only available for the search engine to read. As with keyword stuffing, this text is often peppered with many keywords. The text is hidden, for example, by the same font color as the background.
Fast link growth: If a page suddenly receives a lot of links while there was always only a small amount of link growth, this indicates an unnatural link structure, for example through the massive purchase of links.
Link exchange: This type of link construction was very popular for a long time because it was very simple: Webmasters simply talked to each other and exchanged links, regardless of whether they matched the exchange page or their own page. This resulted in extensive link exchange networks in which the distribution of links was professionalized, so to speak.
Examples of Over-optimization on a Web Sites in 2020
Creating Unnecessary and Irrelevant Pages to Attract Organic Traffic: In 2020, most of the SEOs try to increase the traffic from every kind of buyer persona and industry. Attracting the unnecessary and irrelevant non-convertible traffic to a web site shouldn't be a methodology in 2020.

Creatin irrelevant web pages to the main niche of the company can confuse the Google Algorithm about the domain's primary focus and its expertise on a specific knowledge domain. It can affect the reliability and decrease the relevance and confidence scores related to the main Knowledge Domain.
Using Unnatural Anchor Texts: If you use lots of unnatural and copy-paste money keywords in the anchor texts, Google can easily understand that you have written that sentence for only the algorithm. Anchor texts should provide context, it is right. But if you use the same words in the same exact order more than 20 times within all relevant and non-relevant pages without a proper context and grammar, Google can decide that you are doing over-optimization by breaking the webmaster guidelines. To prevent this situation, using natural anchor texts by using stemming or putting the link to a sentence instead of just the targeted words can be useful.
Using Unnatural Internal Link Structure: Pointing all of the internal links to the lesser amount of web pages can be problematic. Internal links flow the internal PageRank of the web entity and also it shows the relevance between web pages in terms of site hierarchy along with the topical context. Using a natural internal link structure is also important as well as natural anchor texts. Also, the internal link profile should be natural, if you create a wrong internal link structure that mostly links the non-traffic web pages, the algorithm will think that this is not also a natural internal link structure. Such as, if your internally most linked pages are "about us" or "contact us" pages, this won't give the right signal to the Search Engine about the most important web pages of your site.
Using Multiple Heading One or Unnecessary Heading Use: Using keywords in headings can help but if you use more than one H1 for the main queries or also if you create unnecessary empty headings without any added value for the user, the algorithm can think that you are doing this only for Search Engine. It can be perceived by Search Engine algorithms as manipulation.
Linking out Too Much: You can give links to the other web pages from other domains for showing the source of the information or helping the user for further research. But, if you use external links to show that Search Engine your web site can be categorized as much as trustworthy with these super-authority content sources, it won't work. Google can understand your quality or category thanks to outgoing links or backlinks but if you try to use this technique too much, it will consume your PageRank, it will give a boost for your external link's target domains and also it will decrease your reference value along with your trust score.
Money-keyword Domain Names or Keyword-stuffing in URLs: Using keywords in domain names can create a little boost in 2020. But it also can create a caution towards the domain because of the probability of being a spammy content publisher. In the future, people have used the advantage of keywords in domains so Google has decreased its value. Today, domain names with generic and brand words can have better results than domains with money keywords.

Some SEOs, also believe that since no one changes its URLs these days, using lots of queries in the URL can help for ranking. URLs are messages for human readers along with the Search Engines. They are signals for ranking and showing the site hierarchy to the Search Engine. But over-optimized, long, and keyword-stuffed URLs can be a reason for the over-optimization penalty.
Keyword Stuffed Footers, Sidebars, and Headers: Linking the same web page across all web site with the same keyword from the same spot can be a reason for the over-optimization penalty. Of course, boilerplate links can be useful for Search Engines for understanding the web site and crawling along with users for the navigation. But, using this technique intensely such as creating different landing pages for the same query by linking them with the targeted keywords from the footer and header can cause an over-optimization penalty.
Comply with webmaster guidelines and optimize them for the user
The problem with over-optimization is not only the overly used SEO techniques but also the strong focus on technical SEO – the attempt to get the page in the search results at Google alone through technical measures. A technically clean page is important to show the algorithm-based search engine what it is about and to show its robots the way, but it is just one aspect that influences the ranking and not a panacea.
If you want to positively influence the visibility of your page, then not only the technology but also the usability must be right. The goal of website optimization is not only to get more visitors but also to persuade them to convert, for example sending an inquiry form, making a purchase, or leaving an email address for the newsletter.
If you adhere to the webmaster guidelines for website optimization and use SEO techniques to a reasonable extent (both for the search engine and for the user), you will not have to fear an over-optimization penalty. In addition, in the sense of the user experience, it makes sense to improve the quality of your page in addition to on-page and off-page measures with the help of other online marketing measures such as conversion optimization or content marketing or to increase awareness through social media activities.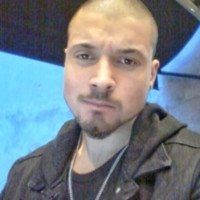 Latest posts by Koray Tuğberk GÜBÜR
(see all)